Artifacts From The Akrotiri Archaeological Site On Display At Exhibition In Rome
by XpatAthens
Thursday, 17 October 2019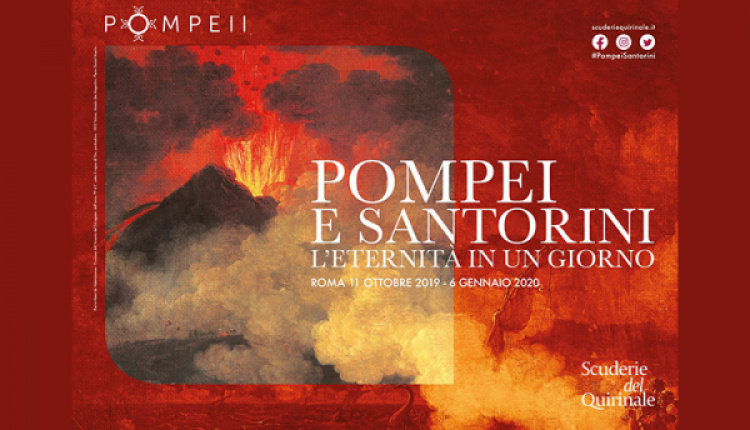 Few events have marked the history of modern thought more than the rediscovery of Pompei in 1748. Never before had it been possible to read the life of the ancients and investigate the complex social networks of such an ancient city. This great insight into the past has made Pompei one of the most important archaeological sites in the world.

In a completely different cultural environment, immersed in the scientific thought of the twentieth century, the rediscovery of the Akrotiri settlement in Santorini in 1967 reopened reasoning on the subject of natural catastrophe and discovery. The ancient Minoan center that was destroyed by a frightening eruption in the middle of the second millennium BC has returned, buried under masses of volcanic ash. Like in Pompei, the valuable discoveries allow us to revive a sophisticated civilization and comprehend the magnitude of the catastrophe that put an end to its history. The eruption induced not only the destruction of the buildings but of an entire era, literally burying it under several meters of volcanic matter.


Held from October 11 to January 06 at the Scuderie del Quirinale, in Rome, the Pompei E Santorini, L'Eternità In Un Giorno exhibition offers an extraordinary and unique comparison between the two ancient sites, united by a common purpose. Both settlements were buried by eruptions, along with their ideas, beliefs, cultures. The theme of catastrophe and rebirth will accompany visitors in a surprising journey back in time that will immerse them in history.
Remains of frescoes, jewels, ceramics, furniture, and everyday objects from both ancient sites will be on display. The exhibition will also include works by artists such as J. M. W. Turner, Andy Warhol, Giuseppe Penone, and Damian Hirst to highlight how the buried cities nourished artistic imagination.


The exhibition is co-organized by Scuderie del Quirinale, Ales SpA, Museo Archeologico di Pompei, and the Ephorate of Antiquities of Cyclades.


Pompei E Santorini, L'Eternità In Un Giorno
Scuderie Del Quirinale, Rome
October 11 to January 06, 2020