The Necklace Of Goddess Athena
by XpatAthens
Wednesday, 30 September 2015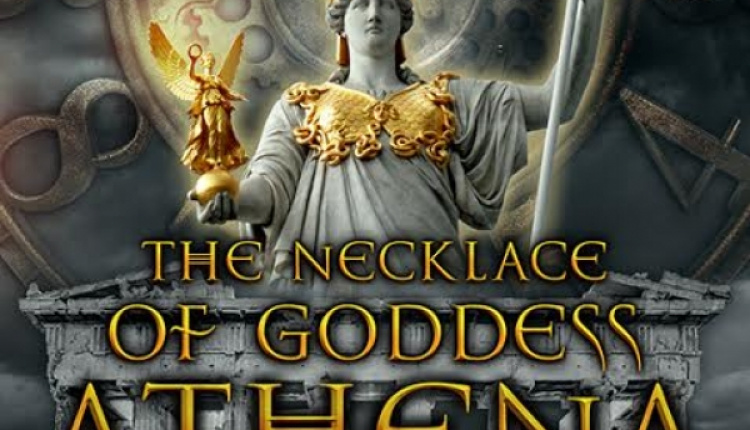 In Athens, The Gods Still Dwell Among The Mortals.


Phevos and his sister Daphne are time travelers from ancient Greece. Unaware of the reason their father has sent them to modern-day Athens, they settle down in this new world with the assistance of the two orphaned siblings. Soon, the four youngsters stumble upon vital information that can help them find their missing parents. When they discover a secret cave in the Acropolis foothills, a precious finding causes them to become involved in a conflict between two Gods, one if which becomes their protector and the other, their worst nemesis. Who will prevail when the rival Gods meet again and will the moral bystanders survive to tell the tale?


The Necklace Of Goddess Athena is written by Effrosyni Moschoudi. She was born and raised in Athens, Greece. As a child, she often sat alone in her granny's garden, scribbling rhymes about flowers, butterflies and ants. Through adolescence, she wrote dark poetry that suited her melancholic, romantic nature. She's passionate about books and movies and simply could not live without them. She lives in a quaint seaside town near Athens with her husband Andy and a naughty cat Felix.


Her debut novel, The Necklace of Goddess Athena, is a #1 Amazon bestseller. Her romance, The Ebb (book 1 in The Lady of the Pier trilogy), is an ABNA Q-Finalist.
Effrosyni is a proud member of the writer's groups; eNovel, Authors at Work, ASMSG and The Fantasy & SciFi Network.


Find out more about Effrosyni on her website
here
.
You can find out more about The Necklace of Goddess Athena on Amazon
here
.