A Diver's Paradise - The Underwater Museum Of Alonnisos
by XpatAthens
Monday, 07 June 2021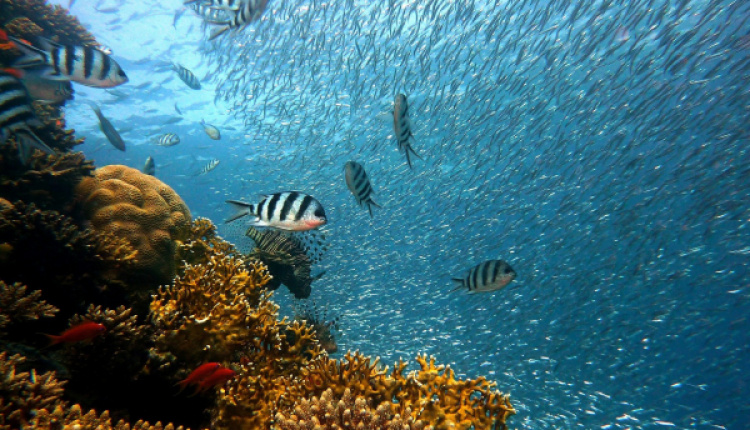 Located off the coast of Alonnisos, a verdant island part of the Sporades archipelago, Greece's first underwater museum was inaugurated last August and has now reopened its doors for the 2021 summer season. The Museum's main attraction is the Classical-era shipwreck dating back to 500 BC, but visitors will also admire the rich marine life surrounding the shipwreck.


In 1985, a local fisherman discovered the shipwreck near the rocky coastline of the uninhabited island of Peristera. Since then, numerous excavations have been carried out, uncovering interesting details about the ship and its precious cargo. The ship is believed to be an Athenian vessel, one of the biggest merchant vessels of the time, that sunk in the area in 425 BC, due to a yet unknown cause. It carried 4,000 wine amphorae from the Greek cities of Peparithos (Skopelos) and Mendi (Halkidiki), both well-known for their great wine, and it was also loaded with black-glazed bowls, cups, plates, and tableware. All these items were essential parts of the symposia, Ancient Greece's drinking events hosted by aristocratic men.


Except for its great historical importance and its unique artifacts, the Museum also boasts unparalleled natural beauty, as it's part of the National Marine Park of Alonissos and Northern Sporades, the largest marine protected area in Europe. The park is home to monk seals, dolphins, sperm whales, loggerhead turtles, about 300 fish species, and the rare red coral.


Until recently, this underwater paradise was accessible only to archaeologists, but now divers are welcomed to take a plunge into the water and, at a depth of about 30 meters, encounter the so-called Peristera, named after the neighboring island. Upon diving, you'll probably feel like you're entering a fascinating and mysterious world of wonders, where colorful fish and sea sponges are nestled in well-preserved ancient amphorae.


There is yet so much more to learn from the wreck and no one knows the treasures that might still lay buried, but one thing is for sure; the Peristera shipwreck truly is a diver's paradise!