Enchanting Arahova
by XpatAthens
Wednesday, 18 February 2015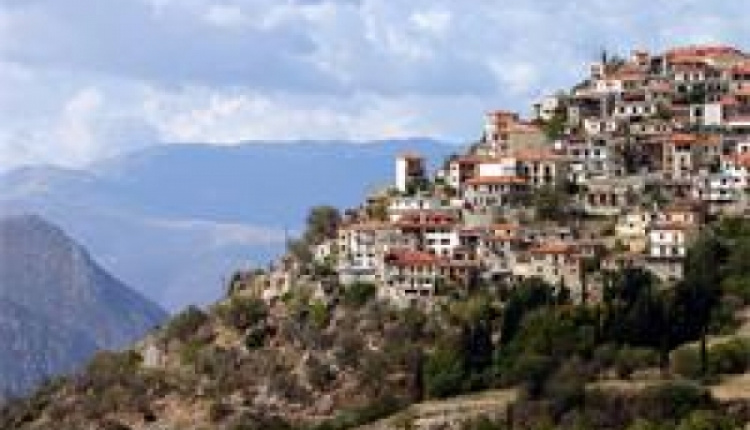 A traditional picturesque town located high up on the slopes of Mount Parnassos, Arahova has much to offer its visitors. Only a couple hours away from Athens and next to some of the best skiing in Greece, this quaint old town has become a modern ski resort with the latest winter sports equipment available for sale or rental. Also ideal for a cool summer vacation away from the crowds, it is close to beaches of Itea and mountain hiking trails.
 The beautiful village of Arahova is built on five hills. These hills are Coumoula, Sfalaki, Countrouli, Ai-Giorgi and Afano

The women of Arahova are very dedicated and talented workers, and specialize in the creation of carpets and woven materials. They were creating their own clothes, and the products that they made became famous all over Greece.

The festival of Ai-Giorgi is a very famous and significant one in Arahova. Ai-Giorgi (Saint George) is the sacred saint and guardian of Arahova. The walk up to the church from the main street is 265 steps, so be prepared for a healthy upwards hike.

One of the big bonuses for the economy of is tourism. The near-by ski centre of Parnassos attracts thousands of visitors every year during the winter season.

There are also other sports and activities besides skiing such as trekking, cycling, hiking and para-sailing from one of the hills, camping in the forest, and generally other close experiences with the beautiful nature of Parnassos.
Arahova has a large number of hotels of all categories, such as pensions, traditional inns, as well as a selection of tavernas and restaurants.

Arahova is an ideal destination to visit in Parnassos all year round. During the hot summer months, it provides a lovely cooling breeze, especially during the evenings, and from here, you can easily venture out and head to some of the popular beaches around the coast for your summer swims and excursions.

Arahova is a town famous for its beauty, its history and the legends that have come from here. It is also famous for the hospitality of its people. These are some of the reasons that make visiting Arahova an unforgettable experience.

Source: Around Parnasso