Traveling Back To Granddad's Greek Home
by XpatAthens
Wednesday, 18 February 2015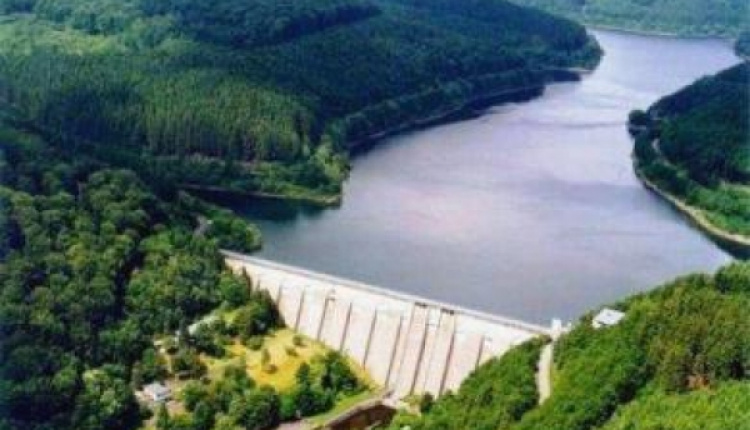 People were watching us. Staring, actually. My 17-year-old daughter was uncomfortable, as was her mother, my modest and distinctly non-Greek wife. On the other hand, our 16-year-old son, who shares his father's Zorba-like hamminess, was lapping up the attention. We were walking down the narrow streets of Lidoriki, a small village in the mountains of central Greece. Foreigners are rare here, Americans rarer still.
Lidoriki is a lovely little Greek village, unencumbered by tourists, with just a few stores. Each road spills into a large town square flanked by four or five restaurants. At night, everyone in and around Lidoriki comes to this square to do what Greeks do: eat, drink, talk, eat, drink, argue.

Lidoriki is about 40 miles from Delphi — home of the Oracle. Some Athenians keep summer homes here to escape the city heat. The village's Mornos reservoir supplies Athens with its drinking water. So Lidoriki is pretty important to the capital city. It's also pretty important to me.

This was my grandfather's home. James Gardikys-Karandreas left Lidoriki 102 years ago to come to America. He was 13, alone and spoke little English. So he didn't protest when they changed his name at Ellis Island from the unwieldy Gardikys-Karandreas to the manageable and WASP-y sounding Carden.

I've always figured that an immigration officer had just processed a British family from, say, Cheshire, and the name Carden had stuck with him, so he stuck it on my grandfather. Thus, I am a Carden, as is my family. But not one week last summer. That week, the Gardikys-Karandreases were going home.
Home to Greece.

First, let's get the islands thing out of the way. Yeah, Santorini's beautiful, Crete mystical, Patmos spiritual (St. John wrote the Book of Revelation there). Most tourists fly to Athens, cram onto a ship at the port of Piraeus and make the day-long trip to one or more of these splendid sanctuaries. And that's where they stay. Big mistake.
The real Greece is the mainland. The Acropolis, Delphi, Nafplio. Olympus, home of the gods. And Lidoriki, home of the Gardikys-Karandreases.

We arrived in Athens last June at the height of the riots over Greece's financial situation, which learned observers viewed as a contemporary expression of Greece's role as the birthplace of democracy. Maybe. To me, it sounded a lot like my grandfather and his friends screaming politics at each other at our local diner so we never felt threatened.
Our cabbie from the airport was a lot less concerned about Greek debt than the Western media are. "We survived 400 years under the Turks, so who cares if we owe some banks some money?" he shrugged. The bartender at the hotel: The Germans "occupied us 70 years ago; now we take their money. That's okay."

Next to the Acropolis, the demonstrations were the best part of Athens. Loud, animated, scruffy-looking kids flanked by sleek, well-coiffed cops. Vendors selling cheesy belts and bags to tourists. Live Grecian theater at its best.

If you only have a week or so in Greece, then you don't need more than a day or two in Athens. The Acropolis and Parthenon are true wonders of the world and must be experienced. The Plaka marketplace at the foot of the ruins is touristy but alive with great restaurants and better people watching.
To read more, please visit washingtonpost.com

By Bob Carden