Escape To Nafpaktos And Galaxidi
by XpatAthens
Wednesday, 18 February 2015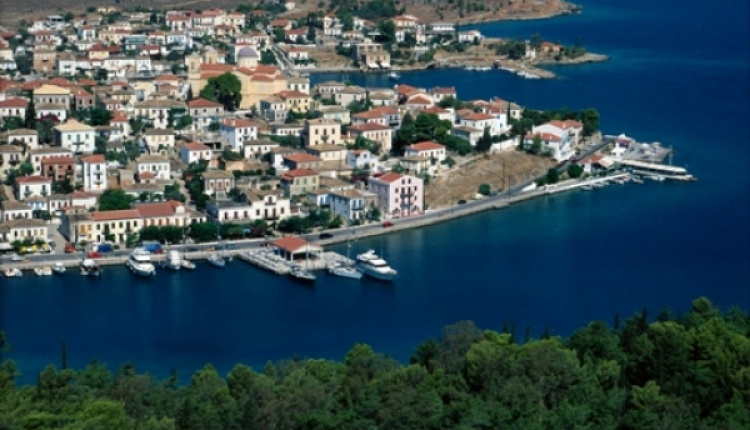 Nafpaktos and Galaxidi are justly considered to be amongst the most scenic and romantic destinations of the Greek hinterland. To top off their natural beauty, there is their important history and the easy and quick access from Athens. In other words, they are an absolute favourite for an autumn escape that will remain etched in our mind.
Nafpaktos: A Jewel of a Town

Built between Antirrio and the mouth of the river Mornos, Nafpaktos is the most beautiful town of the district of Aitoloakarnania. Its idyllic beaches face the Corinthian gulf; its mountain attractiveness encompasses Nafpaktia; its rich history is reflected on two fabulous monuments, the Venetian castle and the Venetian port.

The first things that strike visitors in Nafpaktos are its comfortable plane-shaded roads, its traditional buildings, and its people of all ages enjoying the sun in open air restaurants and cafés, often by the sea. Start strolling around the cobbled streets with the naval houses and the well-preserved mansions. Bougainvilleas climb on the stone walls and flowers fill the neighbourhoods with welcoming colours and aromas.

All the streets lead to the port, the smallest and, maybe, most beautiful in the Mediterranean Sea! At the eastern tower there is the old lighthouse and the Fethiye Tzami (mosque) of 1499. The built-in marble plaque reminds us of the famous sea battle of 1571. At the western part and next to the cannons targeting the sea, there are the statues of the legendary captain Giorgos Anemogiannis and of the famous Spanish writer Miguel de Cervantes. The delicious teasers on the pedestrian walkway of Stenopazaro, right at the place where the old market and the small tavernas used to be, provide the perfect excuse for a long or brief stop.

Strong again and no more hungry, you can climb up the castle, one of the best preserved castles in five landings, whose story dates back in the Ancient times. The Venetians used to call its top "the triple tiara of Lepanto". Stand there to marvel at the imposing view of the town and the port, dominated by the cable Rio-Antirrio bridge on the horizon. Your attention will also be drawn by the chapel of Profitis Elias (11th century) the tower clock, as well as the remnants of the ottoman bath.
Leave Nafpaktos at night, when its lights will be flickering on the quiet waters. Say goodbye to the beautiful town, but not to a great travel experience yet.


Galaxidi: The Famous Naval Town

Through the stunning mountainous landscapes of Fokida one reaches a town with a feel of posh, tradition, and naval history: the picturesque pride and joy of the southern coasts of central Greece, i.e. Galaxidi. Brave seamen used to sail around the Mediterranean Sea to seek refuge in the two natural ports of the little town, Agora and Chirolakas. The naval and the folklore museums bear witness to the history of Galaxidi.

To read more, please see visitgreece.gr