Funky Gourmet Summer Pop-up At Costa Navarino
by XpatAthens
Tuesday, 30 July 2019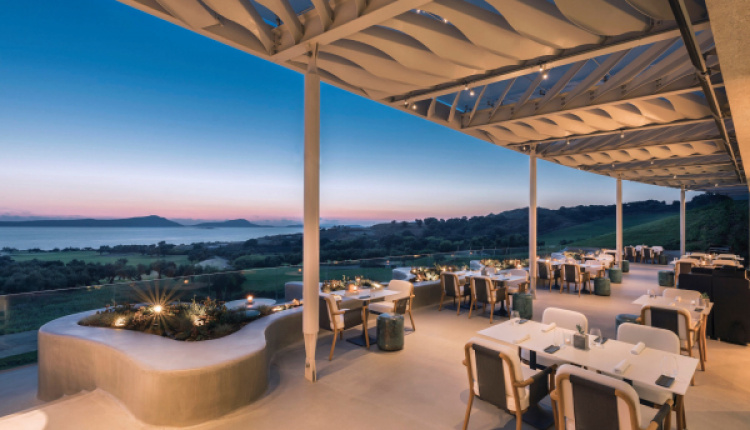 The Funky Gourmet summer Pop-Up at Costa Navarino brings a 2 Michelin Star dining experience in Messinia, Peloponnese.

This summer, Funky Gourmet will operate in the stunning location of the brand new, earth-sheltered clubhouse at the Navarino Bay resort area in Costa Navarino, for 6 weeks only, from July 8th to August 17th.

Overlooking the historic bay with the spectacular sunset vistas, our multi-awarded Chefs Georgianna Hiliadaki and Nikos Roussos will showcase a 2-hour gastronomic journey, offering a degustation menu of Avant Garde Messinian–Greek cuisine.

The Chefs saw this partnership with Costa Navarino as an opportunity to study the Messinian food culture. Local ingredients and traditions will be brought to life, combining the high-quality raw materials of the region with avant-garde cooking techniques and a unique presentation, transforming the guests' dinner into an unconventional culinary experience.

The wine list will be a tribute to Greek wines, while an exclusive wine pairing will be also available for the wine lovers.

This unique experience will come alive with colors, aromas and flavors, composing a delicious canvas that will appeal to all senses and elevate the Messinian gastronomy to new sensory heights!
For information click HERE!