3 Wonderful Under The Radar Greek Destinations
by XpatAthens
Friday, 30 July 2021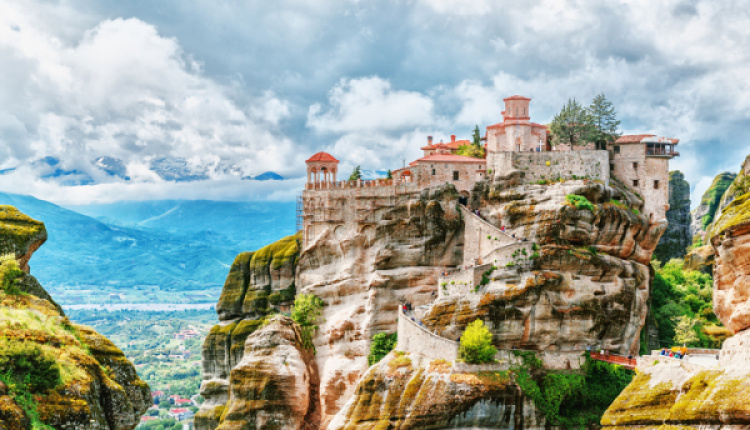 If you are planning on going on a Greek vacation this summer, take our advise and skip the tourist flocked destinations and head to some of Greece's most beautiful hidden treasures. There, not only will you discover a more authentic side of Greece, but you will get the chance to scratch beneath the surface and explore Greece like a discerning traveler! Here are 3 of our favorite under the radar Greek destinations.
1. Nafplio
Nafplio is a beautiful coastal town in the Argolic Gulf in northern Peloponnese. You'll be surprised to discover that Nafplio is a distinctive town with great attractions and a unique aesthetic. As the first capital of modern Greece, it boasts beautiful neoclassical buildings, unique Venetian architecture, and fascinating history. This lively provincial town will definitely make you want to visit over and over again.
2. Corinth
About 80 kilometers west of Athens, Corinth is known for the Temple of Apollo and the outstanding Corinth Canal. Apart from its great archaeological museum Corinth and significant ancient remains, Corinth is an ideal place from which to set out to discover the area's many beaches, unique mountain villages, and the resort town of Loutraki with its world-famous thermal springs and casino.
3. Meteora
Literally meaning suspended in the air, Meteora is a UNESCO World Heritage Site and one of the most dramatic landscapes in the world. Travel to Meteora and you'll learn all about the astonishing rock formations and discover some of the most breathtaking and distinctive monasteries in all of Greece. Religious or not, Meteora is an awe-inspiring destination that will surely impress you with its raw natural beauty and striking monasteries.