Top Places To Visit For A Unique Greek Easter
by XpatAthens
Wednesday, 21 March 2018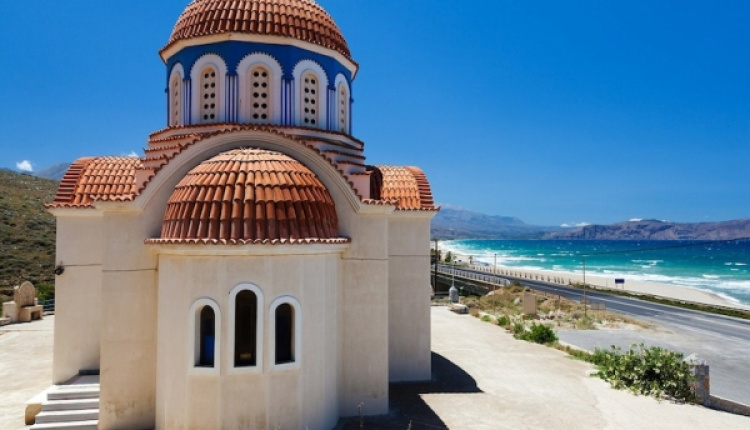 For many Greeks, Easter is one of the biggest religious holidays of the year, with celebrations having a direct connection with the Orthodox faith. Preparations have already begun for Easter with
Kathara Deutera
, or Clean Monday, which takes place 40 days before Easter. This religious holiday has also become a
celebration of Spring
, the season of hope and rebirth.
There are four
main traditions associated with Easter
, like the dying of red eggs on Holy Thursday, the funerary procession of the Epitaphios on Good Friday, and so on, but there are some places in Greece that celebrate Easter in their own way. From Greece Is, here are 11 of the most unique celebrations in Greece!
Spetses-Hydra


The competition between these two gems of the Saronic Gulf is quite intense. On the island of Spetses, the Epitaphios processions of each of the four main churches of the island converge on the square in front of the Poseidonion Hotel on the evening of Good Friday. The young people strive to lift the heavy, decorated biers as high as they can so they may earn a special blessing.


Syros


In cosmopolitan Syros, the two main religious dogmas – Orthodox and Catholic – come together to celebrate in unison. In an atmosphere of solemnity, the Epitaphios of the Catholic Evangelistria and the three Orthodox churches (the Assumption of Mary, the Transfiguration of the Savior and Saint Nicholas) meet at the main Miaouli Square, where they join in prayer. The youths participating in the Orthodox procession often carry spears, or sponges – clear references to the passions of Christ.


Folegandros


Its Easter traditions also differ in that they have a heavy focus on honoring the Virgin Mary. The locals clean and whitewash their houses in preparation for the passing of the icon of Mary. Starting on Holy Saturday, the icon is taken past all the houses to the sounds of fireworks and the exchanges of wishes.


To read this article in full, please visit:
Greece Is