Holidays In Monemvasia
by XpatAthens
Monday, 26 June 2017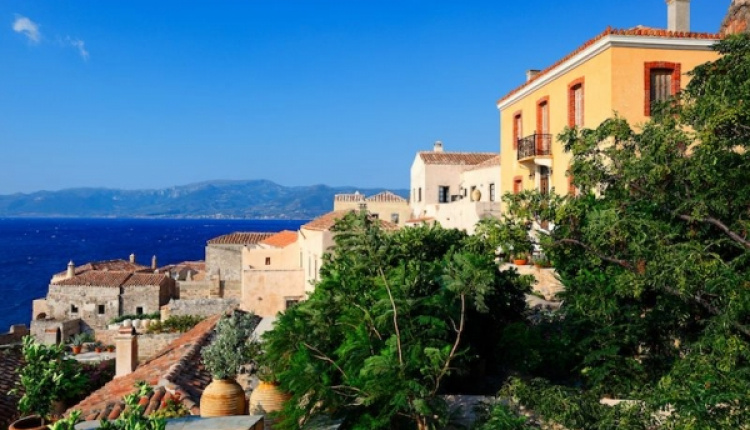 Monemvasia means "one entrance" and in fact the only access to this castle is via a causeway. This uniquely preserved mediaeval town is carved into the majestic grey rock like a sculpture. The "Gibraltar of the East" or a "stone ship" about to set sail, as the famous Greek poet Yannis Ristos described his birthplace, is calling you for immediate boarding for a journey through time. Wander around the vaulted alleyways, churches and aristocratic mansions.
As soon as you walk through the gate, you'll begin to explore the secrets of this mediaeval castle. First have a coffee in the Agora, on the main cobblestone street in the Lower Town. This was the Byzantines' Central Avenue, the Venetians' Market and the Ottomans' Bazaar, the commercial artery and cultural hub for so many civilisations. Today you'll see cafes, tavernas, shops and artisans' workshops.


Monemvasia is an ideal romantic hideaway and honeymoon destination. Boutique bed & breakfasts and luxury hotels with suites boasting Turkish baths, mosaic floors and flowering courtyards will transport you to another time, without sacrificing modern comforts.


To read this article in full, please visit:
Discover Greece


Photo Credit: Discover Greece