Greece's Hidden Trails - Amazing But Unknown Hikes
by XpatAthens
Tuesday, 28 March 2017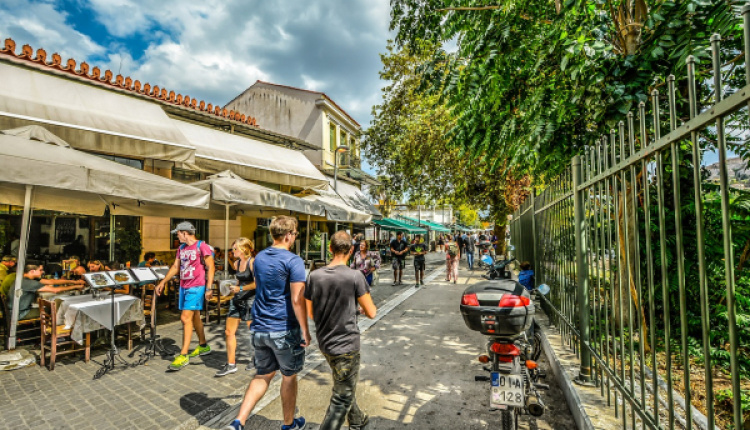 In the not-too-distant past, when mules, donkeys and feet were the primary modes of transportation in Greece, an intricate network of footpaths and trails criss-crossed the landscape. However with the arrival of motorized transport, many of these fell out of use. Years passed and they became overgrown and forgotten.
Fivos Tsaravopoulos is the founder of
'Paths of Greece'
an initiative launched in 2010 to bring the magnificent but forgotten paths of Greece back to life. Since then the group has waymarked over 400km of trails.
Sifnos - Trail #6


An old trail, with steps built into the steeper inclines, that goes around the hilly area of Profitis Ilias of Sifnos. It enters the island's Natura 2000 protected area, passes numerous chapels through roadless terrain, and offers sweeping views of the Aegean.


Kythira - Hiking M41


The route is a veritable journey back through time, when mills were powered by water. The hike is along a good, old trail winding past countless azure waterfalls and a number of old, stone-built watermills accompanied by the sound of rushing water and the rustling of plane trees.


Kefalonia - The Battery Trail


It just takes a short hike to get away from the popular seafront village of Fiskardo and to immerse yourself in the area's wonders. Walking along Venetian-built cobblestone paths, you will pass through abandoned settlements before reaching the infamous old German military base known as the "Bataria". Then venture through a magnificent grove of strawberry trees that leads to magical beaches.


To read this article in full, please visit:
Greece Is