Combining Work And Tourism In Thessaloniki
by XpatAthens
Monday, 05 December 2016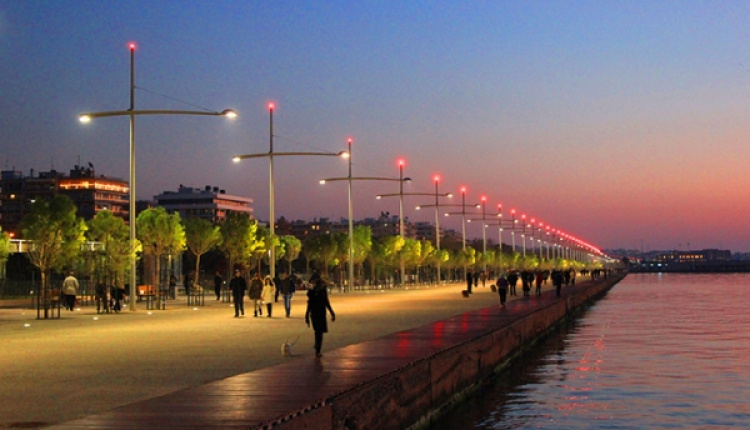 This is an interview with Aphrodite Bouikidis, the founder of WorkFromSKG, an innovative campaign supporting work, entertainment, and networking in Thessaloniki. The interview is conducted by Michael Kiloumis.


M.K.: Aphrodite, in your own words how would you describe WorkFromSKG to someone not familiar with it?


A.B.: The city of Thessaloniki is also known as SKG by its airport code. Work From Thessaloniki, or WorkFromSKG, is about Thessaloniki as a place that is great for anyone that wants to mix tourism with work. The initiative is a network of local partners that are ready to welcome people who are visiting the city, and working remotely. These partners provide information about the city, available co-work spaces, people to meet, entertainment, local travel and even bike sharing on the campaign website.


M.K.: Can you tell us about the lifestyle of Thessaloniki residents?


A.B.: Thessaloniki has a friendly and lively population. It is the largest student town in Greece, so there are a lot of young people, adding vibrancy to the café culture, nightlife, and arts and music scene. People like being outside, meeting over coffee and meals, or spending time out in public spaces. The city was recognized as "A capital of cheap eats" by The New York Times in its 52 Places to Go in 2016, and according to National Geographic, it has more cafes per capita than any other European city.


The Waterfront is always full of people walking, running, biking, strolling. There are night half marathons, Santa Runs, and all kinds of sports, music and street arts festivals going on around the city, bringing international visitors to the mix.


M.K.: What someone should expect working in Thessaloniki?


A.B.: Lots of opportunities to meet people, and a local ecosystem of professionals, freelancers, and startups or organizations who are eager to meet and collaborate with fellow professionals. A city that feels like a campus – it is a 30 minute walk to cross the entire city center – with opportunities to enjoy culture, arts, and great beaches and nature within an hour's drive of the city.


To read this article in full, please visit:
Greek TV