Thessaloniki - A Great Mini Break Destination
by XpatAthens
Tuesday, 23 April 2019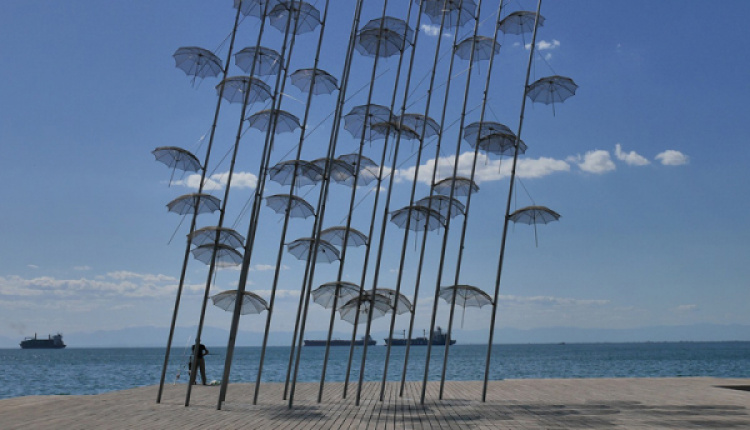 Warm and generous, Thessaloniki is at the same time historic and avant-garde: the second largest city in Greece, ideal for a city break, a mosaic of cultures and fascinating holiday moments.


Located in Macedonia, Northern Greece, there is a city unlike anywhere else in Greece. Thessaloniki is a sprawling urban centre, a cultural melting pot, where dreams, ideas, visions and trends percolate in an alternative, avant garde scene. Its history is written upon everything you see: the Thermaic Gulf, the White Tower, Nikis Avenue, Aristotelous Square, Mitropoleos Avenue, Tsimiski Avenue, Ladadika, Modiano Market, Bit Bazaar and the Old City.


For thousands of years, this northern port-town has been a meeting point for people of different cultures. Impressive attractions, cafes, bars, traditional tavernas, gourmet restaurants, a lively nightlife – you'll find everything here in Thessaloniki, the beautiful 'bride of the Thermaic Gulf'.


Thessaloniki: A Multicultural Centre


Trace the civilizations and peoples that have left their mark on this great city of Thessaloniki. The Palace, the Triumphal Arch and the impressive Rotunda offer an insight into to the reign of emperor Galerius Maximilianos (early 4th century) and formed the city's administrative and religious centre in Roman times. Or the Jewish Museum, in an elegant listed building of 1904 on Agiou Mina Street, recreating the life of the Jewish community in pre-War Salonica and its subsequent extermination by the Nazis. Finally, don't forget to visit the former home of Kemal Ataturk, founder of modern Turkey.


Or wander the narrow lanes of Ano Poli, one of the oldest districts of Thessaloniki, above the modern town. There you'll admire the numerous attractions, most of which are castles and religious monuments: the Trigoniou Tower, with its amazing view and the Eptapyrgio fortifications, Ottoman monuments, the Vlatades monastery and the Byzantine churches of Osios David and Agios Nikolaos Orfanos. This is the most unspoilt district of the old city. And let's not forget, of course, the iconic 16th century White Tower, by Aristotelous Square in the city centre.