The Atrium - A New Secret Garden At The Hotel Grande Bretagne
by XpatAthens
Friday, 14 May 2021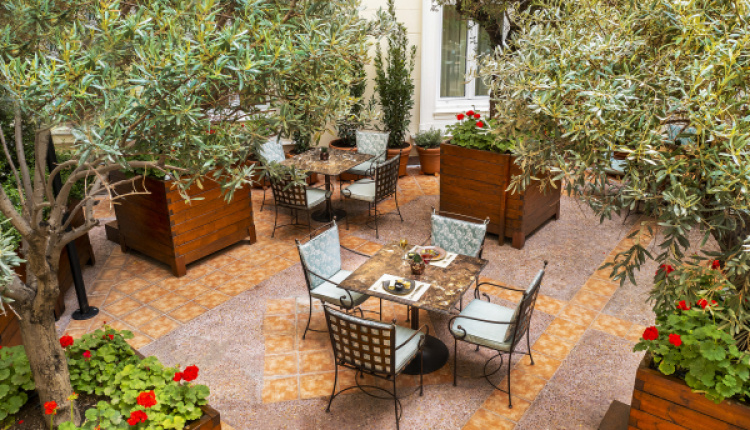 On the first floor of the Hotel Grande Bretagne, at THE ATRIUM of Alexander's Lounge, an outdoor "secret garden" has been formed and welcomes you in a new all-day lounge, away from the city's noise, while still in the heart of Athens.


Olive trees, laurels, small cypress trees, and flowers gift their colors and beauty to the venue, while the guests of THE ATRIUM of Alexander's Lounge are able to relax and savor their coffee or drink in a sophisticated setting with impeccable service.


The Executive Chef Asterios Koustoudis and the talented culinary and pastry team have also created a menu inspired by the countries of Latin America, which includes a selection of flavorful dishes, such as spicy veggie tacos, chicken tortilla wrap, shrimp salsa salad, organic smoked salmon with organic blue corn nachos and guacamole sauce.


For the highly anticipated summer nights, additionally to a remarkable wine list, the award-winning bartenders of the historic hotel prepare refreshing cocktails and premium drinks. For the cigar aficionados, THE ATRIUM of Alexander's Lounge features a wide variety of perfectly preserved cigars to complete the ritual.


Address: Hotel Grande Bretagne, Vasileos Georgiou A' 1, Athens
Telephone: 210 3330748
---

Click HERE to explore the delicious menu!
---