Travolta: The Fish Restaurant With The Famous Name
by Marina Sotiropoulou
Monday, 21 October 2019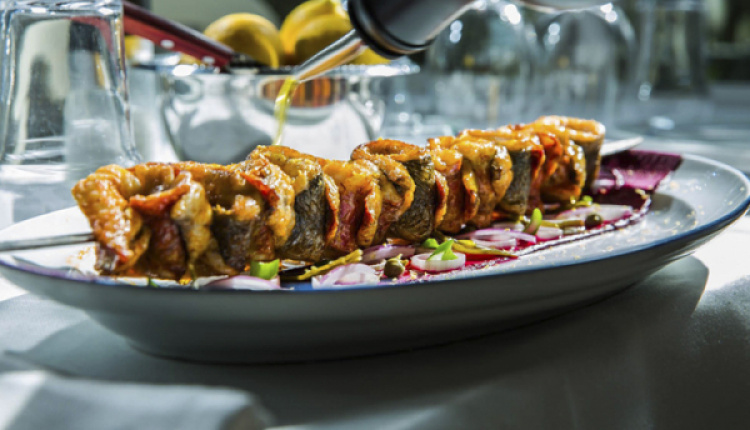 Travolta
is an excellent fish restaurant with an awkward name. The restaurant is named after Lakis 'Travolta' Lambropoulos, an avid dancer and former proprietor of the famous
Travolta
fish tavern in Peristeri. Twenty-five years after Lakis' death, his adoptive son, Anestis joined forces with the Liakos bothers (
Base Grill
and
Coocoovaya
) to revive
Travolta
and its renowned legacy. In 2012,
Travolta
reopened its doors to serve delicious fish and seafood dishes to a discerning clientele.
Expect to taste fish char-grilled to perfection but also delicious, innovative seafood dishes. The staff is very professional and informative regarding the restaurant's more creative dishes. If I had to pick three dishes from the menu, those would be the grilled red mullet fillets, the exquisite fluffy taramosalata (fish roe cream), and the smoked eel with fava.
Travolta's
pleasant interior is decorated with white tones and simple furnishings. There is also an outdoor seating area ideal for the warm Athenian evenings.
Coming to think of it, I would dash to Travolta this instant to savor those delicious specialties again!

Address: Arkadias 33 & Agiou Pavlou, Peristeri
Telephone: 210 5719222
Price Point: $$$
Dress Code: Casual