Great Sandwich Spots In Athens
by XpatAthens
Wednesday, 10 July 2019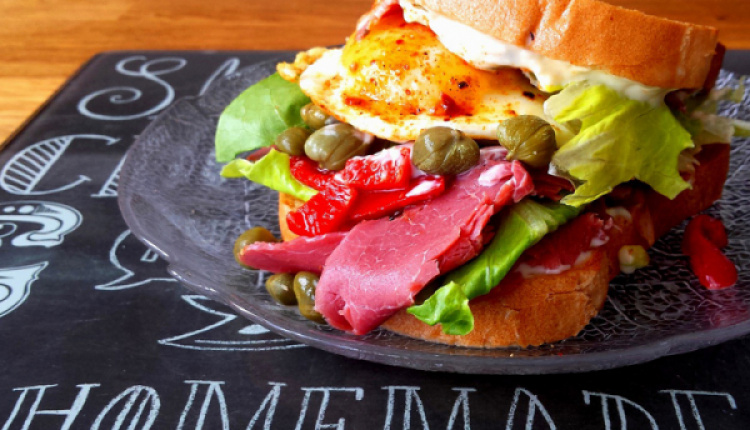 The simple sandwich has long been a lunchtime staple in Greece. However, sandwich shops in Athens have come a long way since the ham, cheese, and butter sandwich that most of us used to eat during the '80s.
These great sandwich spots in Athens promise to offer imaginative and delicious sandwiches that will absolutely satisfy your daytime munchies.

Guarantee Sandwich has been serving sandwiches since 1988. Since then, their only goal is to become better and maintain their renowned quality consistently. With the carefully selected fillings and the great variety of sandwich bread and buns, you will be able to create your very own unforgettable sandwich.
Address: 41 Veikou, Koukaki
Telephone: 210 9226924
Opening Hours: Monday to Saturday from 9:00 to 17:00
Duck Soup Cafe is rightfully considered as one of the
best sandwich spots in Europe
. It serves sandwiches with creative fillings and only the freshest ingredients as well as great coffee, and fresh fruit smoothies. Even though you can create your own, we suggest you try one of their unique sandwich suggestions, and you won't be disappointed.
Address: 39 Panepistimiou Street (Stoa Pesmatzoglou)
Telephone: 210 3233916
Opening Hours: Monday to Friday from 10:30 to 19:00, Saturday 11:00 to 18:00
Its name derives from John Montagu, fourth Earl of Sandwich who is famous for inventing the sandwich. Here, you will perhaps find the best coffee in Athens (and they use organic milk!) and delicious sandwiches, filled with quality ingredients and freshly sliced cold cuts.
Address: 30 Stadiou, Athens (Stoa Korai)
Telephone: 210 3316500
Opening Hours: Monday to Friday from 7:30 to 18:30