GiGi Burger
by XpatAthens
Monday, 27 May 2019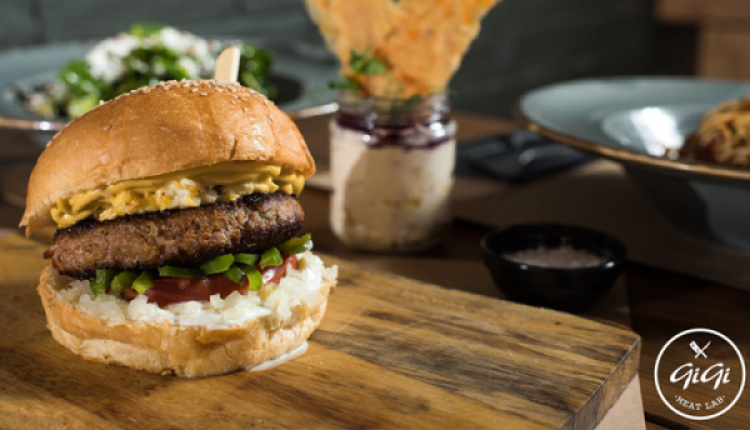 Located in the northern suburb Drosia, GiGi Meat Lab has been a local favorite since 2012. It is where you come to laugh, relax, see friends and most of all eat great food! Everything from the music and cocktails to the interior decor and warm hospitality welcomes you at any time of the day.
During the summer GiGi offers its lovely outdoor patio for a daytime coffee, lunch or an unforgettable evening under the star-filled sky, while in the winter the welcoming indoor space is ideal for after dinner drinks and socializing with friends.
Even though GiGi Meat Lab started out as a neighborhood hang-out, its great food and friendly atmosphere made it a favorite spot among Athenians from all around the city.
Gigi Meat Lab is one of the most versatile eateries in Athens, it is an excellent choice for the younger crowds and couples as well as for families with young kids. In fact, it is popular among families, for Sunday lunches because of its child-friendly atmosphere, great location, and great food.
Some of our favorite dishes are the mama style fried meatballs with spearmint, the alternative beef carpaccio with gorgonzola, harissa, and almonds, and the decadent gigiplex– a signature dish with fresh cut french fries, ground beef, cheese, and egg.
Obviously, you shouldn't leave without tasting one of Gigi's succulent burgers; there are a few options to choose from, and they all taste delicious. Our personal favorites are the bacon mushroom melt and the classic hamburger with its juicy patty, crunchy pickles, and yummy mayonnaise dressing.
Gigi Meat Lab tends to get very busy during the weekends, so we strongly suggest you make a reservation beforehand!
Address: 1 Stratigou Petriti, Drosia
Price Point: $$
Dress Code: Casual
For more info, please visit: GiGi Burger
Photo by: GiGi Burger