Gevomai Kai Magevomai Taverna In Thissio
by XpatAthens
Tuesday, 24 July 2018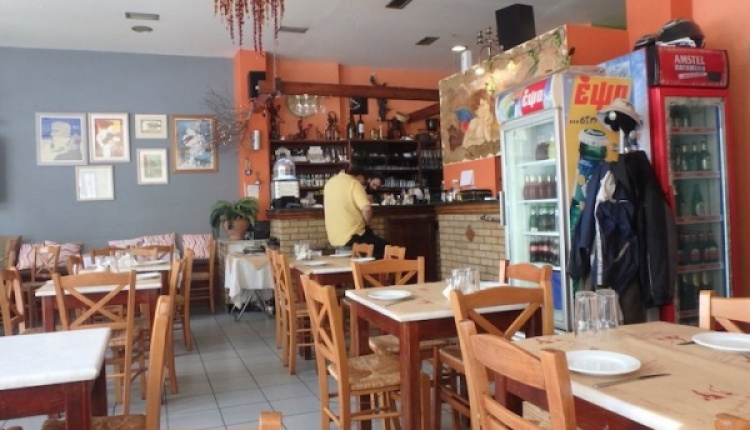 Thissio is a small area in downtown Athens, next to the Acropolis and is filled with cool little bars and restaurants. From our very own food critic, George highly recommends you to get lost in the neighborhood and try to discover its secrets, just as he did and precisely how he stumbled upon Gevomai kai Magevomai or the Savor Charms Taverna.

"During one of my rounds, I found myself pretty hungry and in need of a traditional and delicious Greek cuisine. So I thought, what better place to fulfill my desires than in a taverna? For some of you, this will not be a surprise, but to those of you who have never been to a Greek taverna, they are fairly cheap and incredibly good. You can usually order from a few daily prepared wonders, as well as from a traditional pre-arranged menu."

"This little taverna was no exception. What Savor Charms lacks in ambiance, it exceeds in food quality. I was offered a fairly full menu, both in English and Greek (for people like me who like to practice their Greek vocabulary and reading). After a few minutes, I was handed a hand-written note that showed the specials of the day, of which required some explanation from the waiter. Let me assure, though, they were the best choice!"

"I was with a small group of friends so ordered a few dishes to share among ourselves, as I think this works well with groups of friends. We ordered three daily specials, a mushroom souffle, fried sardines, and eggplant with tomato sauce and feta cheese on top. From the menu we had saganaki (fried cheese), potatoes, grilled octopus and zucchini croquettes. To ease the soul, we asked for two carafes of white wine from the house. Savor Charm's Greek wine is some of the best I have had so far! It was heavenly!"

"Needless to say the food was incredible. The souffle had a nice creamy texture to it and was cooked beautifully, the croquettes were a Greek delicacy and don´t even get me started on the eggplant with cheese! As is customary in Greece when the check comes, we were also offered a complimentary dish. This little gift from the taverna is usually an assortment of desserts, ouzo, coffee or in this particular case, a cold Mastixa. If you have never tried it, you are missing a big Greek secret. All in all, Savor Charms was a delicious and small Greek Taverna, perfect after a long day of museums and old stones sightings."

George is XpatAthens' Argentinian visiting food critic. All opinions are his own. Keep checking back in Restaurants for more of George's reviews!


Savor CharmsAddress:
Nileos 11, Thissio
Telephone:
210 345 2802
Facebook
Photo Source:
Tripadvisor