5 Delicious & Affordable Meze Garden Restaurants In Athens
by XpatAthens
Tuesday, 06 August 2019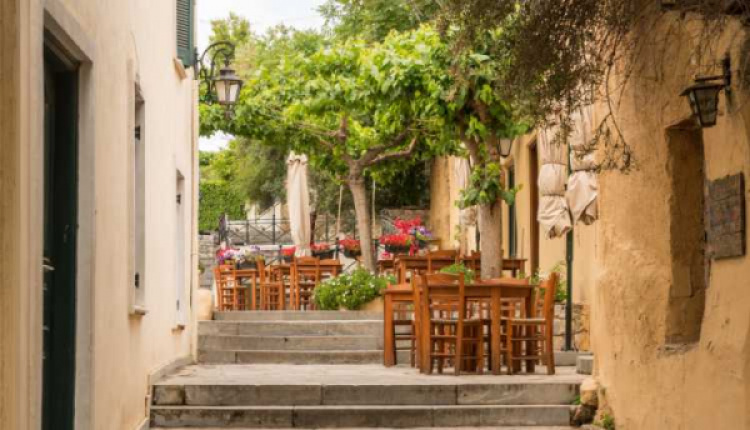 Whatever your preference in food and drinks, these restaurants in Athens serve a variety of dishes, meze style in beautiful courtyards and gardens, they are perfect for a quick and tasty meal and a relaxing evening with friends.
This beautiful garden restaurant in Metaxourgeio offers some exceptionally delicious sea food appetizers, along with a glass of ouzo or wine, all for just under 10 euros!


Location: 117 Megalou Alexandrou, Metaxourgeio
Telephone: 210 3420293

Price Point: $
Dress Code: Casual

This narrow garden restaurant in the heart of Athens has become a favourite place for students, locals and foreigners. Its character will make you feel like you're on a Greek island with a vintage vibe that will make many feel nostalgic. They serve a variety of meat appetizers and wine or beer.


Location: 12 Agiou Dimitriou, Psirri
Telephone:
210 3217642

Price Point:
$
Metaxou will make you feel just like home! Enjoy their delicious traditional greek appetisers, such as cheese pies, revithokeftedes, soutzoukakia, wine from the island of Ikaria, and occasionally live music.


Location: 10 Pithodorou, Metaxourgeio
Telephone: 210 5229290


Aster is a cozy Greek in Ano Petralona. It serves tasty Greek food and drinks at very affordable prices; don't leave without trying the beetroot salad, homemade sausages, fava, and meatballs.
Location: 48 Troon, Ano Petralona
Telephone: 210 3416668
This garden in the area of Petralona attracts many Athenians for its exceptional greek food and mezes, as well as its famous tsipouro. For under 20 euros a person, a visit should be well worth it!

Location: 67 Kallisthenous, Ano Petralona
Telephone: 210 3454000
Price Point: $
Dress Code: Casual