To Eidikon - An Old School Eatery
by XpatAthens
Monday, 17 September 2018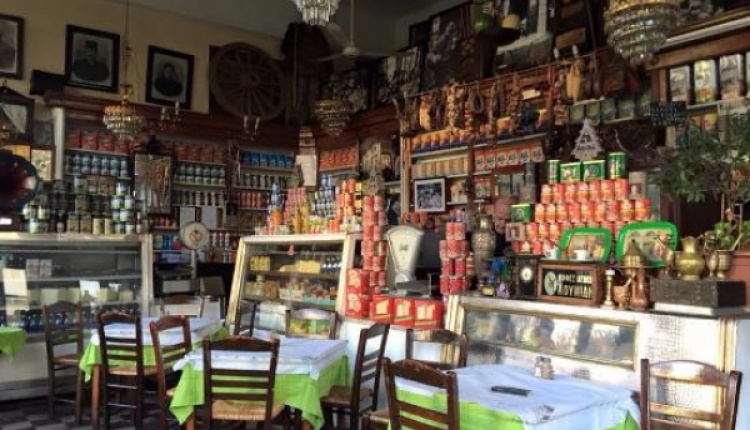 At the corner of Psaron and Salaminos streets, in a quiet neighborhood of Piraeus, there's a place that looks straight out of a 1960s Greek black-and-white movie. Its name, eidikon, means "special," and it's the last of its kind: a bakalotaverna, or grocery store and eatery, all in one.


The shop opened in 1920, when the three Papakonstantinou brothers from Gardiki, an impoverished village near Trikala in central Greece, came to Athens in search of better prospects. The building was the tallest in the area. It had large windows, and in good weather, one could even see the sea on the horizon.


The interior, with its dark wooden paneling, was obviously built to last. The shelves and old refrigerator cases are now covered with vintage 60s products, bric-a-brac and numerous photographs of the current owner, Apostolos Papakonstantinou, and his forebears. Large frames display the good times of the past, with the celebrities that were (and still are) among the loyal clientele.
To read this article in full, please visit:
Culinary Backstreets