Michelin-Starred Restaurants In Athens
by XpatAthens
Monday, 23 September 2019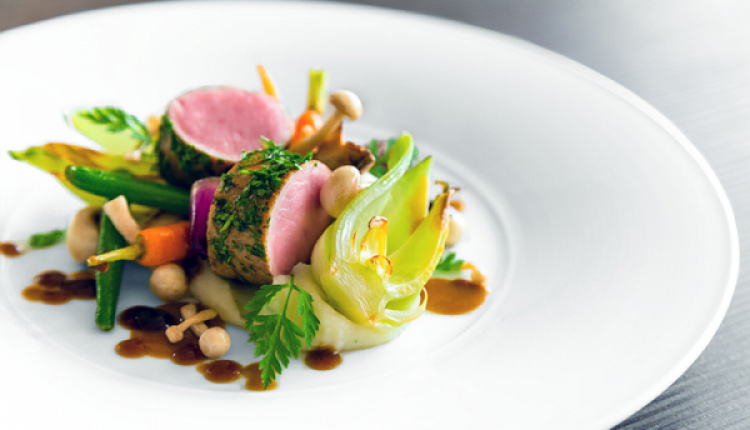 The Michelin Guide has been in publication for over a century! The Michelin Guide is the oldest European hotel and restaurant reference guide, so a Michelin star (or stars) of excellence is something that only a few of the very best and notable establishments receive. Here are some of the exceptional restaurants in Athens that have been awarded by Michelin:


Hytra

Take the express lift up to the 6th floor of the striking Onassis Cultural Centre; here you'll find a sultry restaurant looking out over Syngrou. Classic Greek recipes are executed in a refined modern manner - for something a little different try the cocktail pairings. They also offer a bistro menu at the bar.
Cuisine: Modern
Michelin Stars: One
Address: 6th Floor, Onassis Cultural Centre, 107-109 Syngrou Ave, 11745, Athens
Telephone: 210 3316 767
Price Point:
$$$$
Dress Code:
Smart
Spondi
A discreet, intimate restaurant with two delightful courtyards and two charming dining rooms - one built from reclaimed bricks in the style of a vaulted cellar. Top quality seasonal ingredients are used in imaginative, deftly executed, stunningly presented modern French dishes. Greek, French and Italian wines feature on an impressive list.
Cuisine
: French
Michelin Stars
: Two
Address
: 5 Pyronos, Varnava Square, Pangrati, Athens
Telephone
: 210 7564021
Price Point:
$$$$
Dress Code:
Smart
Varoulko Seaside
Varoulko sits in a great spot in Mikrolimano Marina - the chef's old neighbourhood. Watch the yachts glide by from the maritime-themed dining room which opens onto the water. Greek and Mediterranean dishes showcase organic vegetables, Cretan olive oil and the freshest seafood; squid and octopus feature highly.
Cuisine
: Fish and seafood
Michelin Stars
: One
Address
: Akti Koumoundourou 52, Mikrolimano, Piraeus
Telephone
: 210 5228400
Price Point:
$$$$
Dress Code:
Smart
Botrini's
A keenly run, ultra-modern restaurant away from the centre of the city; sit in the main room with its view of the chefs at work. Creative, characterful, flavour-packed dishes showcase the owner-chef's Greek-Italian heritage. He hails from Corfu and ingredients from the island are well used..
Cuisine
: Mediterranean
Michelin Stars
: One
Address
: 24b Vasileos Georgiou, 10435, Chalandri
Telephone
: 210 6857323
Price Point:
$$$$
Dress Code:
Smart
Source:
www.guide.michelin.com
---
Click
here
for additional restaurants recommended by the Michelin Guide.
---