Michelin-Starred Restaurants In Athens
by XpatAthens
Tuesday, 09 October 2018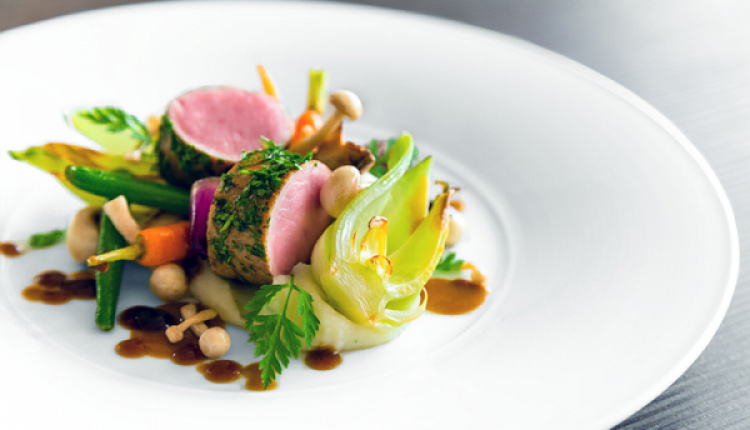 The Michelin Guide has been in publication for over a century! As the oldest European hotel and restaurant reference guide, being awarded a Michelin star (or stars) of excellence are something that only few of the very best and distinctive establishments receive. Here are some of the exceptional restaurants in Athens that have been awarded by Michelin:
Funky Gourmet
Charming neoclassical house off the main tourist track, with an art deco lounge and a minimalist first floor dining room. Wonderfully well-crafted, creative dishes are presented in unusual but well-thought-through combinations. The degustation menu comes with interesting wine pairings.
Cuisine
: Innovative
Chefs
: Georgianna Hiliadaki & Nick Roussos
Michelin Stars
: Two
Website
:
http://www.funkygourmet.com/en
Address
: 13 Paramythias St and Salaminos, 10435 Keramikos, Athens
Telephone:
+30 210 5242727
Hytra
Slick, modern bar and stylish, sultry restaurant on the 6th floor of the arts centre - the best tables look across Singrou towards the Acropolis. Choose from the degustation menu or the concise à la carte; well-executed dishes employ modern techniques and are executed with finesse. Service is smooth.
Cuisine: Modern
Chef: Tasos Mantis
Address: 6th Floor, Onassis Cultural Centre, 107-109 Syngrou Ave, 11745, Athens
Telephone
: +30 210 3316 767
Spondi
Well-known restaurant with two courtyards and two dining rooms: one is intimate; the other, elegantly designed from reclaimed bricks in the style of a vaulted cellar, complete with a wine cave. Top quality produce is used to create imaginative, deftly executed and stunningly presented modern French dishes.
Cuisine
: French
Chef
: Aggelos Landos
Michelin Stars
: Two
Website
:
http://www.spondi.gr/spondi/
Address
: 5 Pyronos, Varnava Sq., 11636, Pangrati, Athens
Telephone
: +30 2107 564 021
Varoulko
Located in one of the most beautiful places, the Mikrolimano marina, in front of the sea you can enjoy a simple lunch break or a fine dining experience. Well-balanced, appealingly presented seafood dishes showcase quality produce. Knowledgeable team personalize the modern degustation menu for each guest.
Cuisine
: Fish and seafood
Chef
: Lefteris Lazarou
Michelin Stars
: One
Website
:
http://varoulko.gr/
Address
: Akti Koumoundourou 52, Mikrolimano, Piraeus
Telephone
: +30 210 5228400
Botrini's
A converted school in a quiet suburb - now a passionately run restaurant with an ultra-modern interior, a sleek glass-fronted kitchen and verdant terraces. Appealing modern menus feature local produce in creative, attractively presented dishes. Many of the oils, salamis and wines are produced by the family.
Cuisine
: Mediterranean
Chef
: Ettore Botrini
Michelin Stars
: One
Website
:
https://botrinis.com
Address
: 24b Vasileos Georgiou, 10435, Halandri, Attica
Telephone
: +30 210 6857323
Click
HERE
for additional restaurants recommended by Michelin Guide.
Source:
HipGreece