Tudor Hall Receives 'Golden Chef's Hat' Award For Greek Cuisine
by XpatAthens
Tuesday, 28 April 2015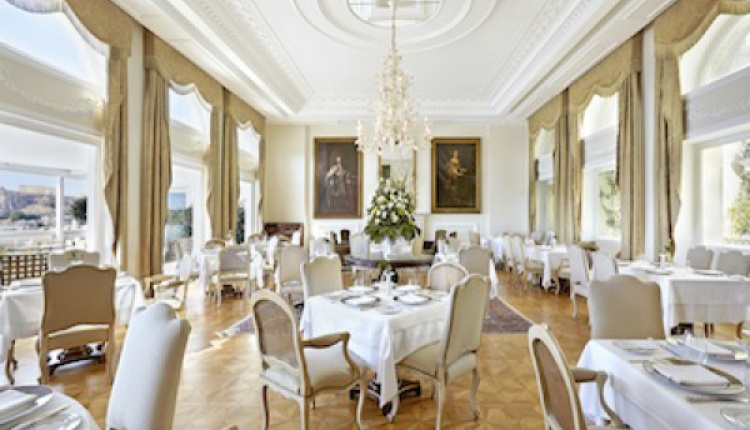 Tudor Hall Restaurant, located on the 7th floor of the King George hotel, has received two important gastronomic awards, a 'Golden Chef's Hat' and the award of Greek Cuisine.


Tudor Hall with a grade 15.5/20 was awarded for the second year in a row with a 'Golden Chef's Hat'. According to 'Athinorama' magazine, which is the organizer of this institution, the dishes curated by Executive Chef of Hotel Grande Bretagne & King George Sotiris Evangelou and the Chef de Cuisine of the Tudor Hall restaurant Alexandros Koskinas, lend harmony in flavor, symmetry in appearance and an emotionally loden Greekness that is distinct and expressive. With other words, it's a benchmark for modern creative cuisine.


The restaurant's philosophy is to offer authentic Greek seasonal dishes with a modern twist, while a key element of differentiation is the use of fresh seasonal vegetables and raw materials.


Its commitment is to provide excellent hospitality and customer service by offering authentic exceptional experiences. This award is an important recognition of all this effort.


For more information about Tudor Hall, please click
HERE
.