Meerkat Cocktail Safari
by XpatAthens
Wednesday, 11 October 2017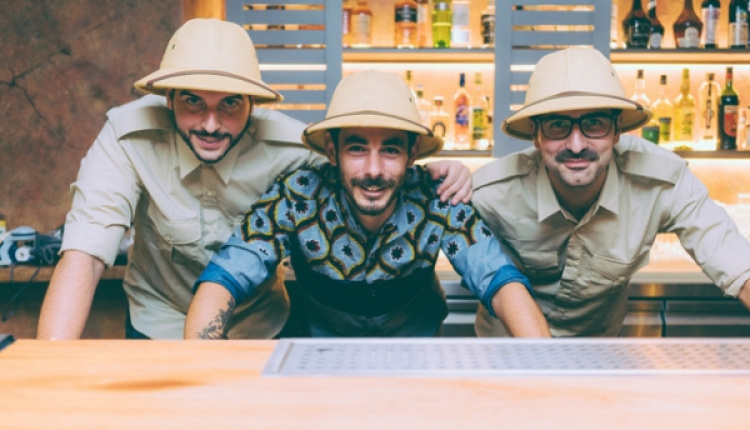 As you arrive on the corner of Vyzantiou street in Koukaki, there is a new cocktail bar quite a bit different that a lot of people are talking about.


As you walk into this cocktail bar, you will notice that the bartenders are dressed as if they are ready to go on a safari. The decoration resembles a tropical climate and all guests are holding colorful cocktails in their hands. On the walls, the television is playing documentaries with small, cute animals that you can't stop staring at. They are called Meerkats, they live in the dessert and all people in the bar are talking about them.


Once upon a time there was boy named Romain who lived in Paris, France. His passion was to mix drinks, make alchemies and create dream drinks that people could drink.
He studied at the Lycée Hôtelier de Marseille Bonneveine and soon found himself conducting some of the world's finest cocktails bars such as the Experimental Cocktail Club, Little Red Door, Conserverie in Paris, Ritz in London, Carlton in Cannes.

Suddenly though, he fell in love with Christina, who is half Greek. So from the city of light, he came to the city of the sun and decided he did not want to return to Paris again. The two of them, together with Andrea Vernikos, opened the Meerkat, a cocktail bar in the most vibrant neighborhood of the city center today: Koukaki.

You can visit the Meerkat from 10am for a nice coffee, grab a bite of innovative toasts or drink (from the morning if you want) Romain's cocktails that every passing day are becoming more and more famous in our city!

Address: Vizantiou 7, Athina 117 41
Tel: 21 3045 3390
Facebook

Originally posted on AthensVoice
Translated by XpatAthens