The 10 Best Bars In The Psirri District
by XpatAthens
Tuesday, 06 December 2016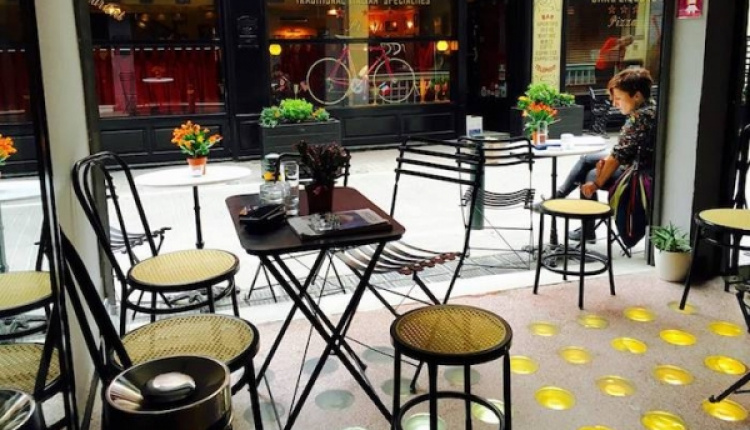 This old district in the heart of Athens, Greece near Monastiraki, has been enjoying a new breath of fresh air. Psirri is considered the low-key area to enjoy a night with friends! Here are a few of The Culture Trip's favorite bars.


Barrett


Industrial decor, great music, a relaxed vibe, and an array of great drinks and cocktails is what you get in Barrett. This newcomer in Psirri is a great place for late-morning coffee and homemade sweets or for after-work drinks with friends. Things get serious at night with various guest DJ sets exploring jazz, soul, and indie rock tunes. All in all, Barrett is the cool hangout spot we were all looking for in the capital city.


Address: Protogenous 11
Cantina Social


With its resolutely alternative vibe, and its vast array of Russian beers, Cantina Social is a small joint with a minimalist interior, tasty cocktails, and a cozy atmosphere. The bar plays mostly indie music but will spontaneously revisit dance, Latin, and reggae hits. Most nights, black-and-white movies are projected onto the surrounding apartment buildings. The bar also hosts several exhibitions. If you want to give your nights out some edge, you know where to go.


Address: 6 Leokoriou
Concierge Athens Café


This new space is an all-day cafe/bar offering breakfast, lunch, and brunch options as well as extensive drink options at night. These include straight alcohols, cool cocktails, beers, and wine. The cafe is located on the ground floor of the Concierge Athens, which rents apartments and studios for long and short stays in the city. With its large doors always open, there is no doubt the Concierge Athens Café is a friendly and welcoming bar where residents and clients alike feel at home. Grab your favorite book and spend the afternoon there.


Address: 8 Agias Theklas