Greek Author Kazantzakis's Last Novel Published 75 Years Later
by XpatAthens
Monday, 24 October 2022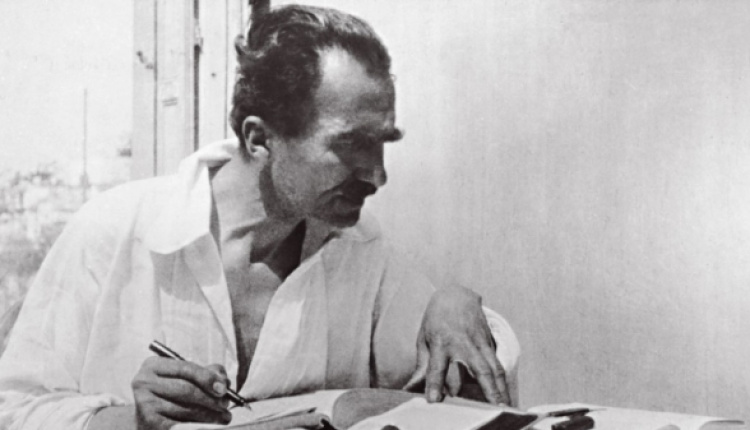 The last remaining unpublished novel of Nikos Kazantzakis, the universally-celebrated author of "Zorba the Greek," is out on October 26, 2022, sixty-five years post-mortem and seventy-five years since it was penned.
The novel, titled "Aniforos" ("Uphill", in free translation), hit the bookstores in Greece by publishing house Dioptra, following a comprehensive publishing rights deal with Kazantzakis's descendant, Niki Stavrou, who is the copyright owner of the author's works and director of Kazantzakis Publications.
The manuscript had been kept at the Kazantzakis museum, in the author's home village of Mirtia, just outside Heraklion, Crete, since its rediscovery.
Nine-time Nobel nominee


Nikos Kazantzakis is the most translated Greek contemporary author, and he is widely considered a giant of modern Greek literature.
A novelist, poet, playwright, journalist, philosopher, and politician, Kazantzakis was born and raised on Crete but traveled around the world and lived in several European cities, leading a truly cosmopolitan life.
His work includes novels, short stories, plays, travel logs, memoirs, and philosophical essays, written between 1906 and his death in 1957.
Kazantzakis was nominated for the Nobel Prize in Literature nine times, for a total of 14 different nominations. In the year of his passing, the Cretan author famously lost the prestigious prize to Albert Camus by one vote.
Kazantzakis's last unpublished novel


"Aniforos" was his last novel, written right after his world-famous masterpiece "Zorba the Greek" (1946). He wrote it around the time that he departed for the UK on what was meant to be his last journey.
Brimming with autobiographical references, as the author reflects on the sad experience of World War II, which he endured firsthand, "Aniforos" is separated into three parts: Crete, England, and Loneliness.
Dioptra said in an earlier note that this work was Kazantzakis's answer to the criticism he had received that the pain and destruction suffered by Greece during the German occupation was missing from "Zorba the Greek."
To read this article in full, please visit:
greekreporter.com