Manos Hatzidakis: Greece's Most Celebrated Composer
by XpatAthens
Tuesday, 06 July 2021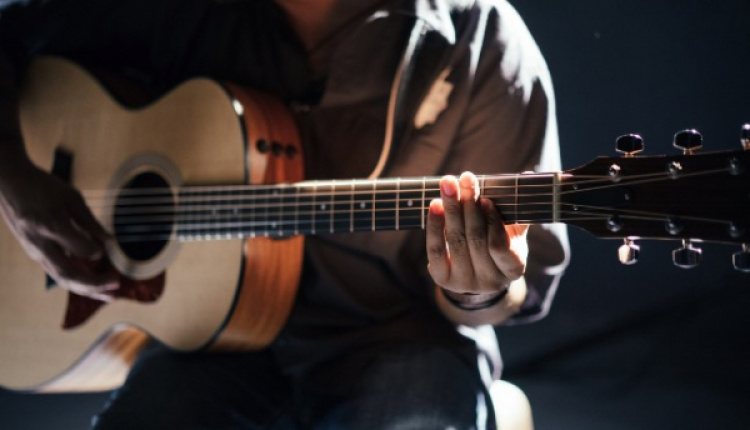 When you think about Greek music, there are probably many names that pop into your head: Dalaras, Mouskouri, Theodorakis, and of course also… Manos Hatzidakis.

Manos Hatzidakis was a composer and has written hundreds of popular Greek songs. He was also one of the first composers, together with Mikis Theodorakis, who introduced the "Entechno music" in the Greek music landscape. One of Hatzidakis' songs already became internationally known in 1959, when Nana Mouskouri participated in the first Greek Song Festival and won the first prize performing his song 'Κάπου υπάρχει η αγάπη μου' (My love must be somewhere out there). The song was also performed by the well-known singer Georges Moustaki.
The love for Greek music is a reason why many adults start learning Greek. It is a great way to learn the lyrics and sing along during concerts. Not only do you learn more about the Greek language, but also about the Greek culture and passion that is described in many songs.

Childhood & youth

Manos H. was born on 23-10-1925 in Xanthi, North Greece. From his childhood, Manos started reading music and playing the piano and the violin. In 1932, he moved to Athens with his family. In 1938 his father was killed in a plane crash. This tragic accident and the outbreak of World War II ruined the family financially.

Work

In 1946 he finished his first project in the film industry, whereas his cooperation with the "Art Theatre" of K. Koun started in 1954 and would last 15 years. In 1960, Manos Hatzidakis was awarded an Oscar for the song "The children of Piraeus" from J. Dassin's film "Never on Sunday". He became the first Greek composer to make a Greek song popular in the rest of the world. Manos Hatzidakis died in Athens on 15-06-1994.

Rebetiko & Entechno

His whole life, Manos Hatzidakis was dedicated to and strongly related to the traditional Greek song. In 1949, in a lecture about " Rebetico" songs, he supported this genre which was, at that time, either unknown or despised. Later, he created, together with Mikis Theodorakis, the "Entechno", a very important music stream, in which music has very close ties with Greek poetry. Along with his interest in Greek songs, Manos Hatzidakis was also a composer with personal inspiration. He managed to create a wonderful composition, combining the world of folk music with his new musical horizons.
If you are interested to learn more about Greek entechno music by Chatzidakis, click here:
omilo.com
---
Omilo Greek Language and Culture inspires people from all over the world to learn Greek, while exploring Greece. They offer 1- and 2-week courses for adults that combine beautiful course locations, experienced teachers, and a balanced combination of Greek classes with cultural activities. All these make Omilo a place where people enjoy learning modern Greek and have fun.

Besides the courses, Omilo also creates online publications to help adults expand their language skills through Language Books and eBooks for different language levels.