How To Wish Something In Greek
by XpatAthens
Tuesday, 01 December 2020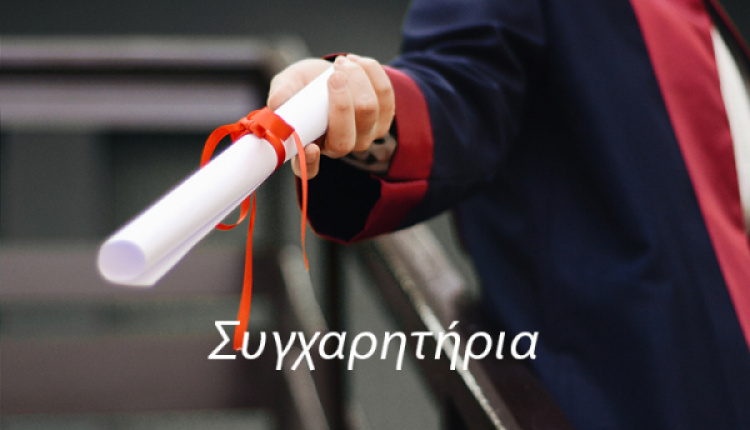 When living in Greece, it feels nice if you can communicate in Greek, even to a minimum level. For example, you could say a nice "Greek wish" to a Greek-speaking friend or acquaintance. Being able to say a Greek everyday wish, makes you feel part of Greek society.
In Greece, every circumstance seems to be an occasion for a wish, a good word. It is a way to express love, joy, sympathy, and much more. In this article, you find a small selection of popular wishes. If you want more, you are welcome to download the free eBook with the link at the end of this article. So let's start!

A New Beginning In The Calendar


Καλό μήνα! [Kalo mina] – (Have a) Good month! = 1st of every month.
Καλή εβδομάδα! [Kali evdomada] – (Have a) Good Week! = Every Monday
Καλό σαββατοκύριακο! [Kalo savatokirako] - Enjoy your weekend
Καλή χρονιά! [Kali chronia] – Happy New Year! = 1st of January and for several days before and after …

When Eating Or Drinking

Καλή όρεξη! [kali orexi] - Enjoy your meal!
Γεια μας! [yia mas] - Cheers! (literally: to our health)
Γεια στα χέρια σου! [gia sta xeria sou] - "Bless your hands" (a wish to the person who cooked the nice meal)

New Acquisitions

Even if someone is buying something, people in Greece also use wishes:
Με γεια! [Me gia] – With health! = enjoy your new acquisition …. Usually for clothes and shoes. (Also used when you had a haircut!)
Καλορίζικο! [Kaloriziko] – Good luck! = Used when people buy bigger property (houses, shops), or move to another house. From the words 'good' and 'root' = have good roots!

Sickness

When somebody is not well or sick, it is nice to wish them:


Περαστικά! [Perastika] – Get Well! = May your illness pass quickly!
Σιδερένιος! [Siderenios] – "Iron!" = May you be strong as iron again!

Traveling

For someone traveling or ready to leave, you can wish him the following:

Καλό δρόμο!/ Στο καλό! [Kalo dromo!/Sto kalo!] – Drive (home) safely!
Καλό ταξίδι! [Kalo taksidi] – "Have a nice trip!" = Travel by any means of transport.
Καλή αντάμωση! [Kali antamosi] – "Until we meet again!" = may we meet again.
Καλές διακοπές! [Kales diakopes] – Enjoy your holidays!

Congratulating

A very pleasant and positive wish, you can use many times!


Συγχαρητήρια! [sicharitiria] - Congratulations
Μπράβο![bravo] - Bravo!
Και σε ανώτερα! [ke se anotera] - "To an even more successful/better future"
Interested in more? Then download our free eBook and audio pronounciation guide, by clicking on this
link.
---
About OMILO

Omilo Greek Language and Culture inspires people from all over the world to learn Greek, while exploring Greece. They offer 1- and 2-week courses for adults that combine beautiful course locations, experienced teachers, and a balanced combination of Greek classes with cultural activities. All these make Omilo a place where people enjoy learning modern Greek and have fun.

Besides the courses, Omilo also creates online publications to help adults expand their language skills through Language Books and eBooks for different language levels.