Great Theme Parks Around Greece To Visit With Your Kids
by XpatAthens
Wednesday, 11 October 2023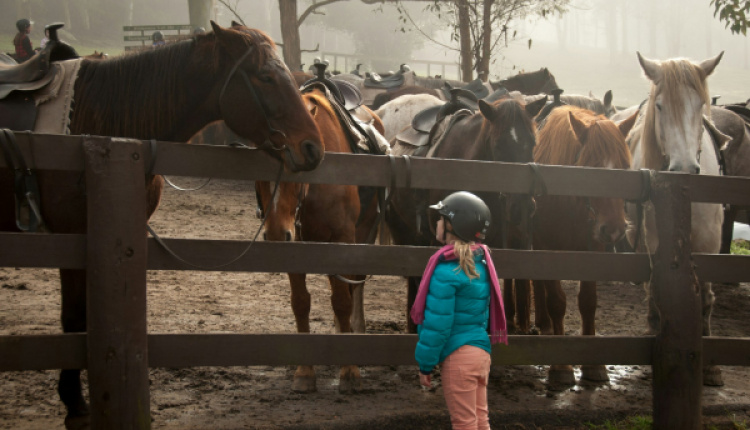 Who does not love the exhilaration of theme parks? From your 7-year-old nephew to your 35-year-old co-worker at work, there is just something about theme parks that endears them to a multitude of visitors of all ages.
If you ask us, there isn't anything better than a family enjoying a theme park together. Luckily, Greece is home to some beautiful theme parks you can explore with your kids, try interesting activities, and spend quality time together.
Here is a small list of some great theme parks, perfect if you want to take a break from your daily routine and escape to nature for a while!
Mia fora ki enan kairo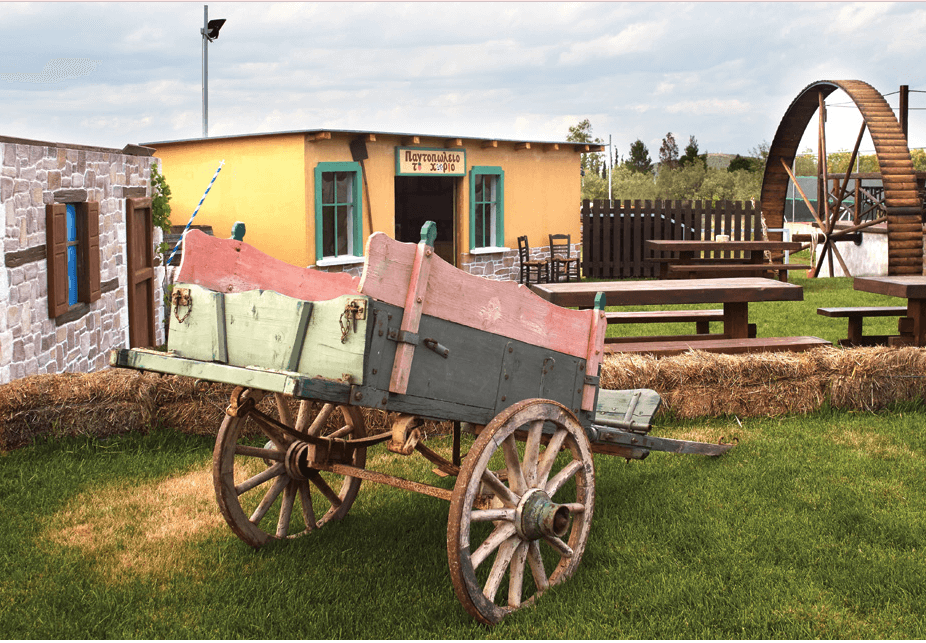 Courtesy: miaforakienankairo.com

Located just an hour from the city center, Mia Fora Ki Enan Kairo is a park surrounded by lush nature where children can get acquainted with village life and enjoy endless play! Through experiential tours, children of all ages are able to embark on a journey to a bygone era, traveling back to those nostalgic days of yesteryear when people would harmoniously coexist with nature. They can also have the chance to interact with various animals and practice their favorite sport!


Location:
Panagias Grigorousis, Avlona
Hours:
Monday-Friday from 6 pm to 11 pm &
Saturday-Sunday from 10 am to 11 pm
Donkeysland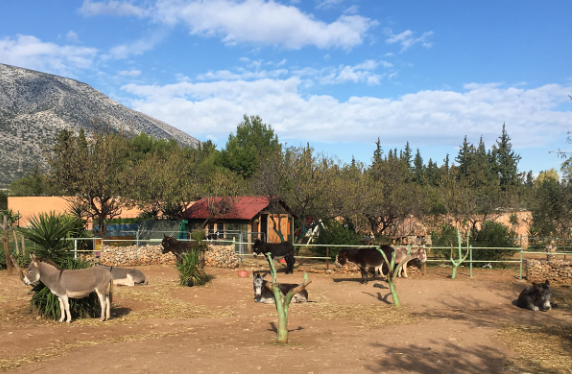 Courtesy:
gaidourohora.gr
A donkey sanctuary in Koropi, about 40 minutes southeast of Athens, Donkeysland aims to inform kids, adults, and animal lovers, in general, about donkeys. Donkeys are part and parcel of Greek village life and culture. Children will learn information about these beautiful equines and have the opportunity to pet and feed them, always under the instructions of well-trained and experienced staff. Donkeys are extremely caring, communicative, and playful animals, able to develop a very tender relationship with any person, especially a child!
Hours:
Saturday-Sunday from 10 am to 6 pm
Adventure Park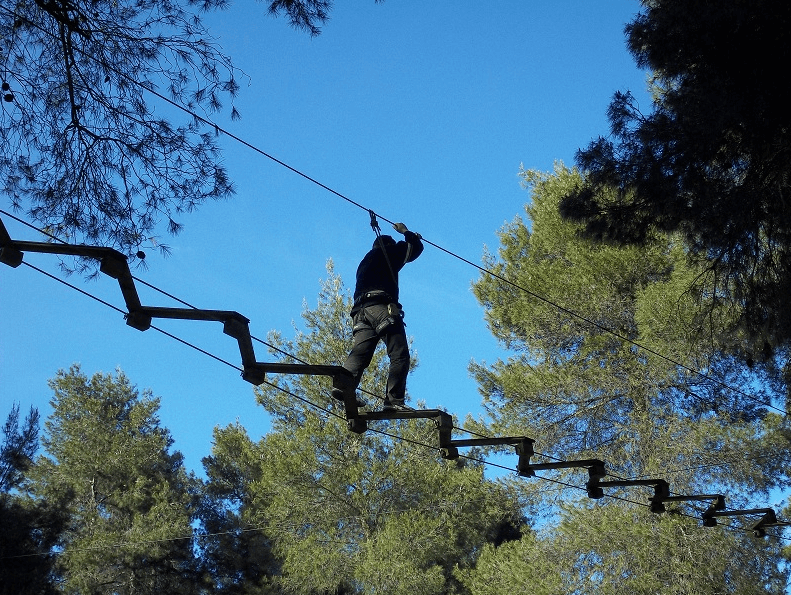 Courtesy:

adventure-park.gr

Located in Malakasa, just outside Athens, Adventure Park is the perfect place to be if you seek a way of life that embraces thrilling leisure along with nature, environmental education, and action. The park provides a wide range of fun and exciting activities, each with a different level of difficulty, so anyone can participate. Depending on their age, kids can opt for several nature-associated activities, test their strengths, and explore their abilities. Of course, training is mandatory, even for the easiest of games, because safety comes first!


Location:
Provincial road of Malakasa -Oropou, Malakasa
Hours:
Wednesday-Sunday from 10 am until sunset
The Ranch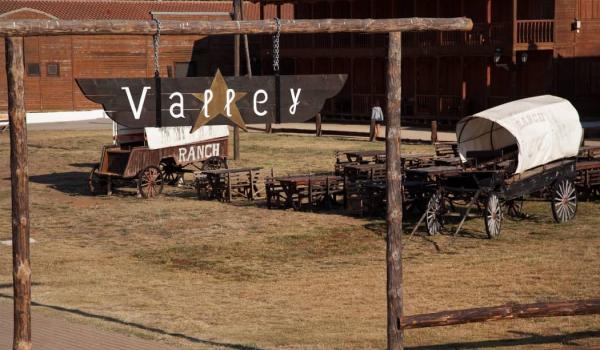 Courtesy: ranch.gr


The Ranch, which sits on 400 acres in the Peloponnese, is a Western-themed park that combines stunning natural beauty with modern facilities. It provides a delightful one-day excursion for people of all ages. Everyone can play, learn, and grow while participating in one of the various activities the park offers, from all kinds of sports to oh-so-fun pony rides. If you wish to extend your trip, accommodation options are available, and the park also features a restaurant and a cafe bar.

Location:
Sofiko, Korinthia
Hours:
Saturday & Sunday from 10 am to 5 pm
Saloon Park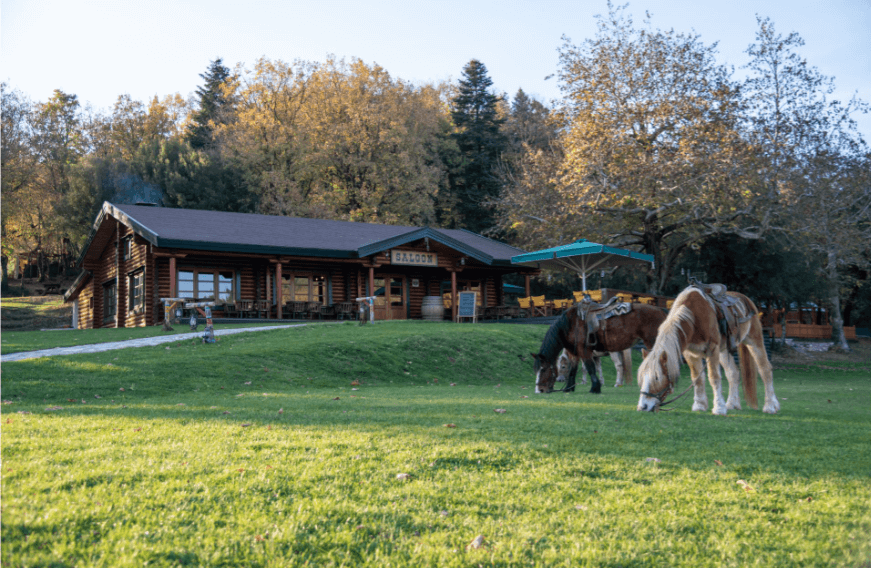 Nestled amidst the mountains of Karpenisi, Saloon Park promises to offer a memorable Western experience! Kids of all ages are welcome to ride on the train through the fiery nature, try horseback riding, play in the playground, jump on the trampoline, have a picnic under the blue sky, and see a deer or two if they are lucky enough. As for adults, they can relax with a coffee by the fireplace in the wooden retreat, enjoying the beauty of Greek nature combined with the ambiance of the American South.
Location:
Sofiko, Korinthia
Hours:
Monday-Sunday from 9 am to 5 pm