15 Fun Holiday Activities To Enjoy With Your Kids
by XpatAthens
Monday, 20 June 2022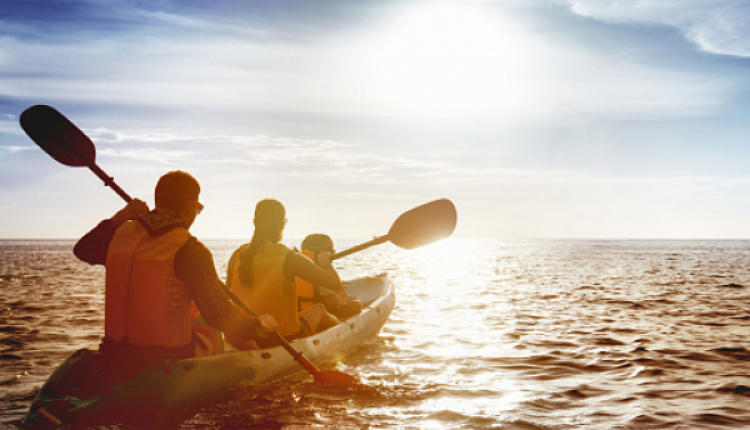 Summer is already here, and the summer holidays are fast approaching. So, if you plan to enjoy them with your family, it would be great to have some activities planned. As you know, children (and adults!) tend to get bored easily, so if you have a pre-planned activity program, you can enjoy quality time together and break your cell phone addiction!
Of course, this does not mean you have to stress over doing everything on the list. Remember that a trip with the whole family can be challenging, so you don't need the extra stress. Just slow down, relax, and embrace the summer season with your loved ones!

Beach Picnic

Sea whets the appetite, so a picnic on the beach provides the perfect opportunity to enjoy a meal together and refuel your bodies after a swim!

Swimming

Muscle strengthening, improving the cardiorespiratory system, relieving stress, and promoting socialization are just a few benefits of swimming.

Visiting Museums & Archeological Sites

With children entitled to reduced admission to most museums, visiting museums and sightseeing, in general, is both educational and economical for children and parents!

Sailing

Sailing is a great sport for children to learn to love the sea and overcome their fear of water.

Reading

Reading is not just an individual activity. You can read a book together, as a family, one chapter at a time. Reading will automatically become more interesting for both you and the children.

Board Games

All-time classic, beloved, mystery, strategy, or fantasy, board games sharpen the mind and encourage fair play.

Cooking

Cooking is a great way to spend time together and help children express their creativity and feel that they contribute to the family dynamic.

Hiking

Hiking is one of the best hobbies you can start as a family, as it allows you to explore breathtaking places and improve overall well-being by promoting physical activity.

Open-air Cinema

In Greece, every neighborhood has an open-air cinema, ideal for those who want to enjoy a movie under the starry sky.

Diving

Diving is an exciting activity for everyone. You and your children, accompanied by a professional diver, can become underwater explorers and discover the seabed's magical secrets.

Cycling

Everyone knows that some of the best childhood memories feature bikes as perfect companions for all of our adventures.

Camping

Nature, less screen time, spending quality face-to-face time with other campers, and the overall feeling of pure relaxation are a few reasons you should try this unique experience.

Ball Games

Sports are essential for the mental and physical health of children and adults. A family game of basketball, football, or any other sport, is a great way to promote sportsmanship.

Theater Show

Theatrical education should be an integral part of children's extracurricular education as it positively contributes to increasing concentration, attention, and empathy.

Kayaking

Kayaking can be done on rivers, lakes, or the sea and is an experience you will surely love.