Greece With Children - Top Destinations
by XpatAthens
Thursday, 27 July 2017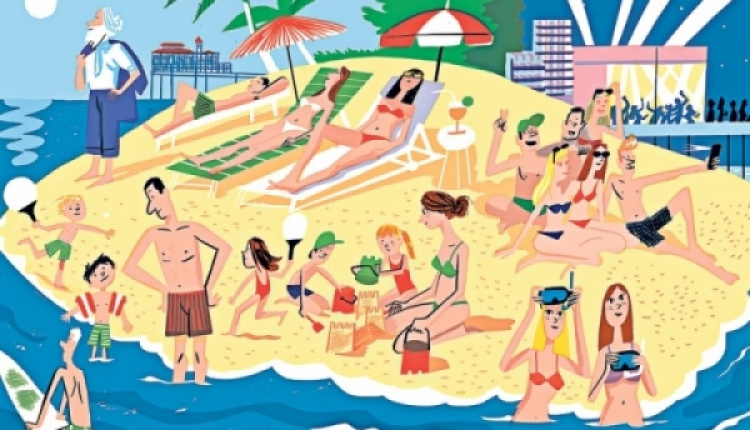 Greece is one of the best countries in the world to travel with children. Rather than just catering to kids with entertainment parks and special menus, the Greeks will welcome them with true warmth and a natural sense of inclusion in all activities. Expect locals to make a friendly fuss over your kids and try to treat Greek kids the same way, and a good time will be had by all.


Athens


With ruins to clamber over and child-geared sights to explore, there is plenty to keep children busy in Athens. From the Acropolis to the Ancient Agora, kids can retrace ancient history. Bring a book of Greek myths to read for bedtime stories, and they will have plenty to enliven the imagination.


Athens' shady National Gardens has a playground, duck pond and mini zoo, or look for the fountain stocked with swimming turtles in neighbouring Zappeio Gardens. You can escape the heat and entertain the kids with a virtual-reality tour of Ancient Greece at the Hellenic Cosmos or explore the universe at the impressive Planetarium. At the War Museum, kids can climb into the cockpit of a WWII plane and check out other aircraft in the courtyard.


The Museum of Greek Children's Art has a room set aside where children can let loose their creative energy and learn about Ancient Greece. At the Hellenic Children's Museum kids can join Greek cooking and craft classes. A bit like a play centre, it has a games room and a number of exhibits for children to explore.


Further afield on the outskirts of the city, the enormous Allou Fun Park and Kidom is Athens' biggest amusement-park complex.


Cyclades


The sugar-cube island villages, glorious beaches and speedy catamarans linking the Cyclades daily make this island group ideal for families. In fact, when you think 'Greek island holiday' you're probably imagining the iconic Cyclades. Many of the islands also offer outdoor activities and beach-side gear rental. For budding teenage kitesurfers, Paros has some world-class sandy beaches with ideal conditions for kitesurfing. Wee coastal explorers will enjoy Milos with its multihued volcanic beaches. Naxos offers both beach life and striking temples, plus interior mountains so you can mix water play with relaxed local culture. You can easily set up on one island for your whole holiday, or jump between several.




The Peloponnese


From the ancient theatre at Epidavros where you can hear a pin drop a hundred meters away, to Ancient Olympia, the site of the original Olympic Games, the Peloponnese is a playground of splendid kid-friendly historical sites. It also has the wonderful, walkable Venetian city of Nafplio. You could easily spend your whole holiday criss-crossing the villages and ruins of the Peloponnese, where the way of life remains refreshingly non-touristy.