Great Kid-Friendly Restaurants In Athens
by XpatAthens
Thursday, 06 October 2022
If you have kids, you know how difficult it is to find a restaurant perfect for the whole family. It's not always easy to combine child-friendly foods with dishes adults will love.
Luckily for you, in Athens, where family meals are an important aspect of daily life, there are numerous options.


Eleftheriadis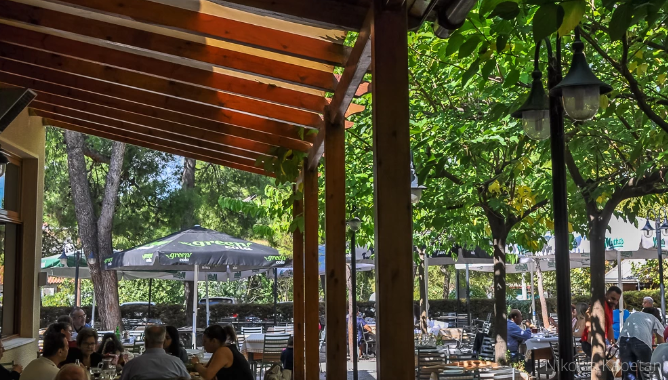 Credit: peinirlieleftheriadis.gr
Restaurants serving peinirli–a boat-shaped pizza dough specialty packed with cheese and other tasty fillings, baked in a wood-fired oven and topped with butter– have always been a popular choice for Sunday lunch with kids. The forested northern suburb of Drosia is famous for its peinirli restaurants, and Elefteriadis is one of our favorites. With a large courtyard shaded with pine trees, this is the perfect place to enjoy a nice meal on a sunny day!
Address: 26 Solomou, Drosia
Telephone: 210 6229003
Ama Lachei Stis Nefelis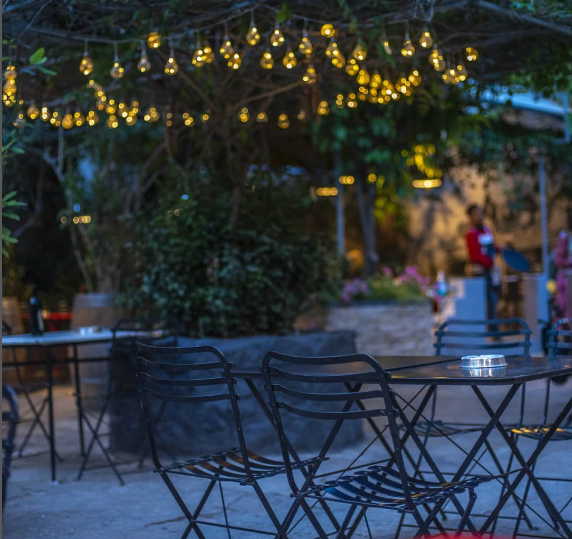 Credit: @amalaxeinef

Located in Exarchia, the courtyard of this long-standing taverna used to be a schoolyard. The restaurant serves modern Greek cuisine, offering delicious vegetarian options and kid-friendly dishes, including the delicious meatballs - a kid-friendly best-seller. Don't forget to try the sensational Cretan cheese pies with honey and mint as well as the hand-cut fries!

Address: 69 Kallidromiou, Exarchia, Athens
Telephone: 210 3845978

Hard Rock Cafe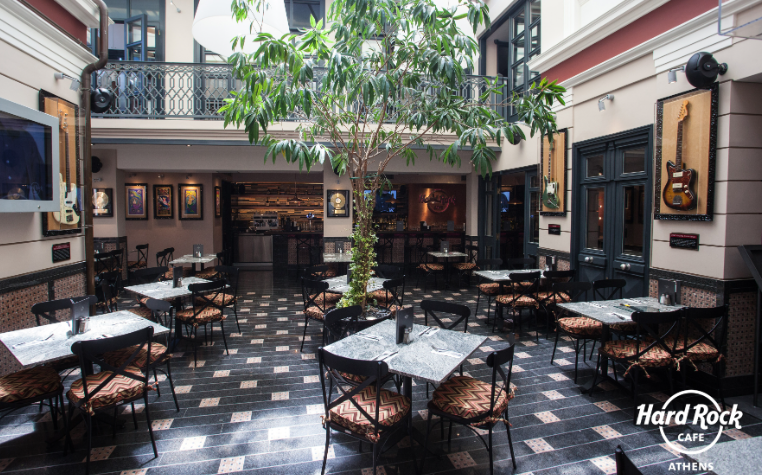 Credit: Hard Rock Cafe
Located in Monastiraki, just a stone's throw away from the historic city center with stunning views of the Acropolis, Hard Rock Cafe Athens is a must-see for both kids and adults alike. Except for enjoying fresh, high-quality food which includes delicious burgers, steaks, fajitas, and many more there are a number of events going on that the whole family is going to fall in love with. Right now, the Kids Sunday event is back where little Roxtars are invited for some face-painting, handcrafting, and lots of fun with an amateur.

Address: Adrianou 52, Athens
Telephone: 210 3245170

Cupola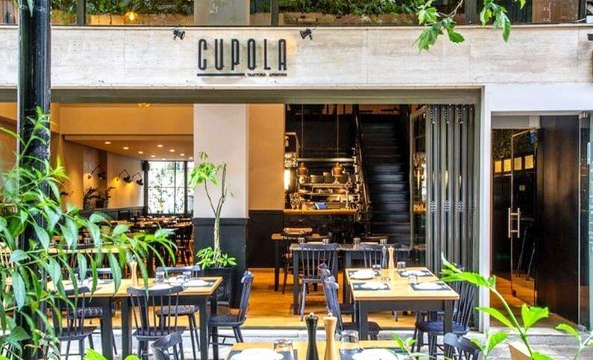 Credit: @cupola_trattoria

Who doesn't love pizza? This authentic trattoria is located on a pedestrian strip with a laid-back neighborhood vibe, near the Panathenaic stadium. Perfectly thin, bubbling pizza is baked in a wood-burning oven and topped with genuine Italian ingredients. The panzerotti, a miniature fried calzone, is a hit with kids while the oven-baked conchiglionni ragu is ideal for pasta-lovers. For dessert, try the hand-made cannoli stuffed with ricotta, chocolate chips, and pistachios, which - both children and adults - are guaranteed to fall in love with.
Address: 13 Eforionos, Pangrati
Telephone: 211 411 7444

Agroktima Regoukou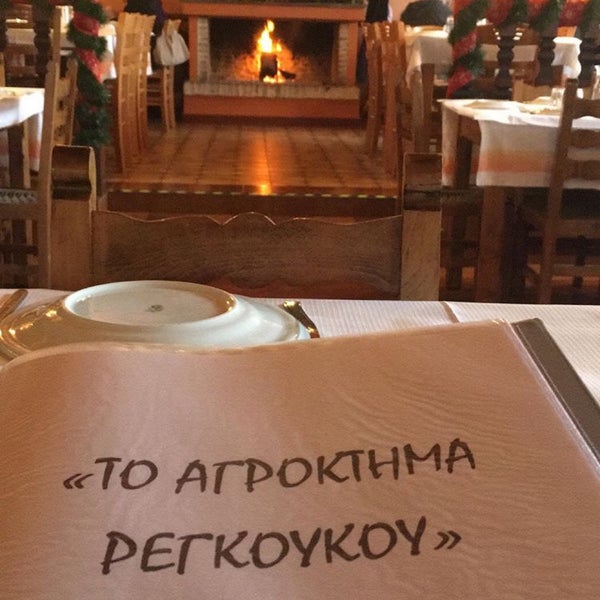 Credit: Agroktima Regoukou

This farm-to-table tavern is definitely worth the 45-minute drive or taxi ride from downtown Athens if you want to get away from the hustle and bustle of the city for a day. Surrounded by nature, this restaurant in Stamata is situated on the farm where practically all of the ingredients are sourced. Their famous cheese pie, roast goat, and just-picked salads are not to be missed!
Address: Ektoros, Pangrati
Telephone: 210 621 7898

Oliver Family House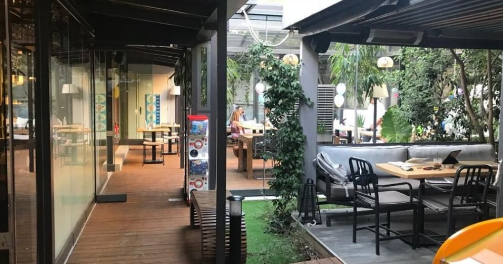 Credit: @oliver_family_house
We saved the best for last since Oliver Family House surely is the most child-friendly restaurant on the list. Located in Glyfada, inside a multiplex, the restaurant is specifically designed for kids of all ages to enjoy endless play and for parents to cherish some moments of relaxation. There you can choose from a lot of creative activities to enjoy as a family. In addition, the restaurant offers an extensive healthy menu with freshly prepared meals, snacks, salads, and delicious desserts using organic products from their own garden.

Address: Leof. Dimarchou Aggelou Metaxa 39, Glifada
Telephone: 21 0898 6066
---
Know a great restaurant? Share your review with us!
Are you a great restaurant? Get in touch so our tasters can visit!
---