Tips For Travelling By Ferry Boat With Children
by XpatAthens
Tuesday, 04 October 2016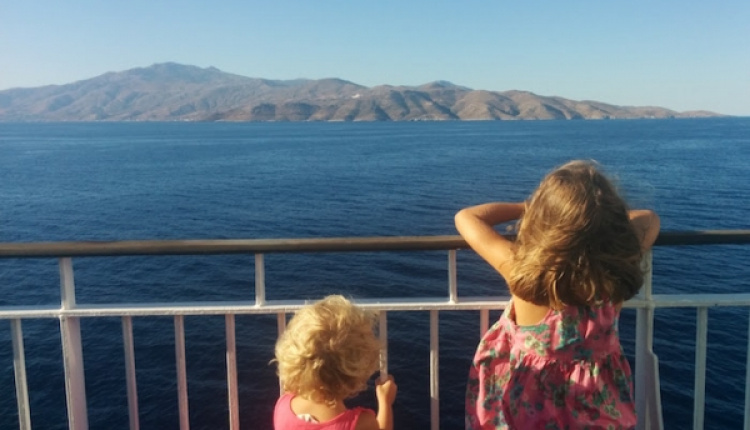 Travelling by ferry boat is one of the best modes of transport in Greece. However, adding kids to the mix can prove a bit challenging. Celeste from Family Goes Out shares her best tips for family-friendly ferry travel!


Be Prepared. Greek ports can get chaotic during the busy season. If you are travelling on a large long distance ferry boat you will find cars, trucks, busses, people and pets, all boarding/departing at the same. Some ships have no separate waiting lines for all these and the boarding procedures are not efficient. It can be dangerous when cars and people are moving at the same time. Keep your kids close.


Bring sun hats/water and a stroller sun cover. Queuing for the ferry boat can take a long time and you will stand in the sun or sit in your car waiting to board. You will carry your luggage, too.


Ask for help. My experience is that the ferry boat staff is very helpful and they will give a helping hand carry your bags/kids up the stairs/ out of the boat. If you have booked a cabin, a porter will help you with your bags after you pick up your key. I often came alone with 2 kids and many bags. I always found help.


Bring something warm. The A/C in the Greek ferry boats keeps it very cool and I always bring a vest or scarf to keep warm and to cover my kids for a nap.


Bring snacks and drinks if you are travelling on a budget. Most ferry boats have good restaurant facilities with snacks, drinks, candy etc., but similar to airports. Prices are usually higher.


Do not rush to exit the boat. Unless you are using the smaller Flying Dolphin or catamaran boats, the entrance/exit to the ferry is usually via the garage. This means that you can find yourself and your kids queued on the stairs or inside a closed garage surrounded by cars and trucks for a while before the doors are finally opened. Although staff is usually eager to get everyone downstairs before arrival (so the ship can quickly continue it s journey to the next island) my suggestion is that you wait a bit longer and let others go first. But do make sure you do get off and not sail to the next island!