How To Have An Enjoyable, Memorable, & Educational Family Trip In Greece
by XpatAthens
Tuesday, 20 February 2018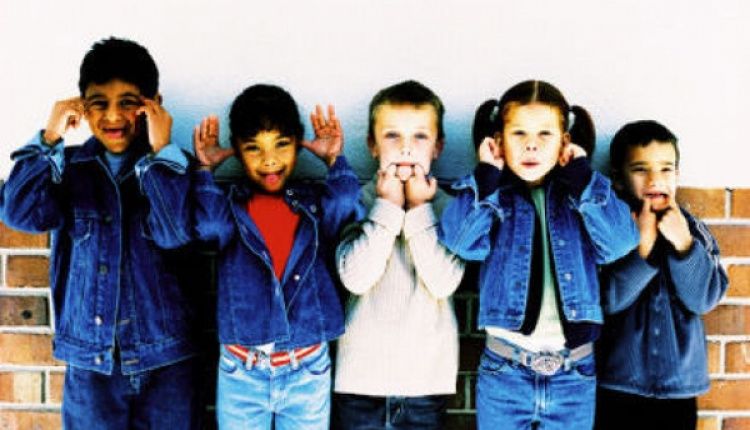 For those families who live in the Diaspora, trips back to Greece are often a favourite family tradition. Many families will have a particular time of the year (for example Greek summer or Greek Easter) when they like to go back to Greece to visit their ancestral village or town, usually staying with relatives. Sometimes the extended family will go elsewhere in Greece together, such as one of the beautiful Greek islands, so that everyone can have some relaxing time away from work and routine. The common ingredient, regardless of family, destination or time of year, is quality time spent as a family, enjoying one another's company and building precious lifelong memories.
Many parents like to turn the family holiday into an exciting opportunity for their children to explore their cultural heritage. Living in the Diaspora, our kids will most certainly already have a "taste" of their heritage and language, often by participating in events within the Greek community, and socialising with other Greek families. However, when visiting Greece on holiday, kids will discover many differences, and even more similarities, between their own life, and that of their peers who live in Greece. Visiting the country of birth of their parents or grandparents offers them an appreciation and connection to their own heritage. They will begin to form a deeper understanding of many of your family traditions and celebrations they witness in the Diaspora, and these will take on a whole new meaning when they return home. It is certainly a new feeling to enjoy Greek Easter with the entire town and country, than it is with only a small group of others back home – when most of their classmates eat their chocolate eggs on a different weekend altogether!


There are lots of fun and age-appropriate ways to help your child make the most of his/her holiday back to Greece. Firstly, prepare in advance by showing children pictures and discussing your destination. Talk about the sites you will visit back home and why they are special, such as the house you were raised in, or a cultural landmark in your town. Show them photos of their relatives that you will visit, as well as any family friends, and explain the family connection. If Greek isn't already spoken at home, your child will get a real buzz out of learning, and then trying out, a few key Greek phrases when they arrive. Start with the basic greetings, and depending on your child's interest and ability, introduce him/her to more words and phrases as the holiday draws closer. You can also purchase colourful activity books aimed at kids to assist the process, such as 'Trip to Greece', which features an interesting narrative in English, and Greek keywords to practise and learn. Each page offers multiple fun opportunities for your child to hear, speak, read and write Greek.


When planning your travel itinerary, it's always a good idea to include plenty of child-friendly activities, as most kids will find long days of visiting monuments and museums, as well as relentless visits to aging relatives, quite tiring. They will get more enjoyment out of the trip (and learn more too) if you spread out your cultural visits over the duration of the holiday. And of course, they will always have more fun during visits to relatives and family friends who happen to have kids around the same age. It is certainly important that kids do visit and spend time with their older relatives too – but, depending on your child's age, consider bringing along some games or activities for when their attention span during the visit starts to wear out.


Make sure to include some unscheduled time too. An agenda that is too full unfortunately eliminates opportunities for those unplanned adventures that so often are the highlights of the entire holiday. Leave plenty of time to explore at leisure, or simply enjoying relaxing in your relatives' home. Remember that children are fascinated by the small things – they will spend hours absorbed in exploring the kitsch souvenirs at Monastiraki or watching the Evzones guarding the tomb of the unknown soldier, chasing pigeons, tasting gioconda chocolates while visiting, or eating vanilla fondant by the spoonful!


As many of us have experienced, when travelling overseas, not everything always goes to plan. Museums or attractions you had planned to visit may be closed, or bad weather may force you to cancel some excursions you were hoping to make. Travelling with kids just adds to the unpredictability of the holiday. However, don't see this as a deterrent. Leave some room in your holiday schedule for some spontaneity, and (depending on their age) let your kids decide on some of the activities you do together. Often, the things that you didn't plan turn out to be the most memorable.


Enjoy your family holiday – these memories are the most precious and the building blocks of your family. Hopefully your trip back to Greece will awaken your child's curiosity and interest in his/her cultural heritage, and the desire to learn Greek more fluently for the next visit!
For more information about the author and her children's books, please visit:
Melina Mallos