Tips For Visiting Athens During The Summer
by XpatAthens
Monday, 03 July 2017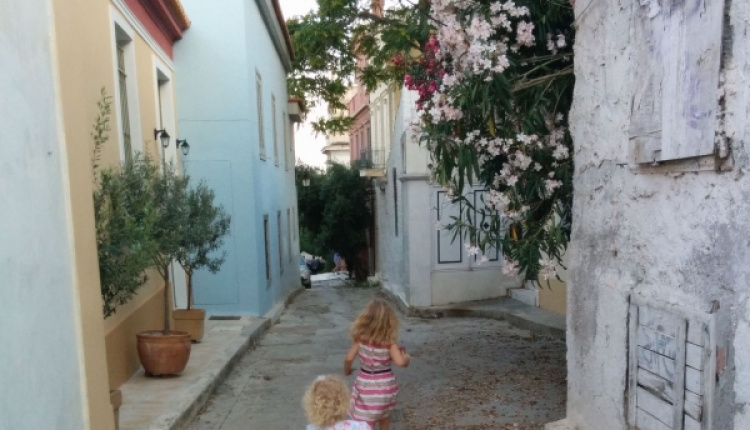 Celeste, from
Family Goes Out
, gives her best advice for families visiting Athens during the warmer months. It's best to visit visit in May and June or September and October, where the temperatures are cooler and child-friendlier, but if you must visit during the peak of the summer, August is a good time to visit Athens, as the city empties when the Greeks go on holiday.
Tips for Visiting Athens on Hot Summer Days:


Babies and young children can get ill during hot weather (dehydration, heat stroke, sunburn). Babies less than 6 month old should be kept out of the sun. Always bring a light sheet, umbrella/cover for your stroller. Young infants cannot be in the sun during the hottest hours of the day. Sun hats with a wide brim and protective flap on the back, protective clothing and sunscreen are a must. Make sure your children drink plenty of water.


For July and August, make sure that you book your (air conditioned) accommodation (and everything else such as ferry boat / air tickets, etc.) well in advance. Choose one of the city hotels with a swimming pool. Another great option is to stay at the Athenian Coast, also known as the Athens riviera. There are several family friendly beach hotels and resorts here and it is very easy to get to the city from here by either car or public transport.


Athens is very hot during the day time so plan your activities in the mornings and afternoons/evenings. Do as the Greeks do and have a nap together with your children during the hottest hours of the day. You can also take a dip in your city hotel swimming pool (make sure the children stay in the shade) to cool off.


Visit the archeological sites only in the early morning, they open at 08:00.


To get around the city, instead of walking use the Athens Metro system.


A great idea for seeing all the highlights of the city is to use one of the so called hop-on-hop-off busses. There are several companies in Athens that offer such tours. These busses are air-conditioned and stroller friendly. Some of these bus tours combine their tickets with the tourist train in the historic center called Athens Happy Train or Sunshine express. This is another great way to get around the Plaka area with your kids whilst sitting in the shade and enjoying the sites. I would recommend the train for the afternoons.


Cool Places to Visit With Your Family During the Day:

The National Gardens
The New Acropolis Museum
Hellenic Motor Museum
The Athens War Museum
The Museum of Greek Children's Art
Museum of the Ancient Agora