Haridimos Shadow Puppet Museum In Athens
by XpatAthens
Tuesday, 17 November 2015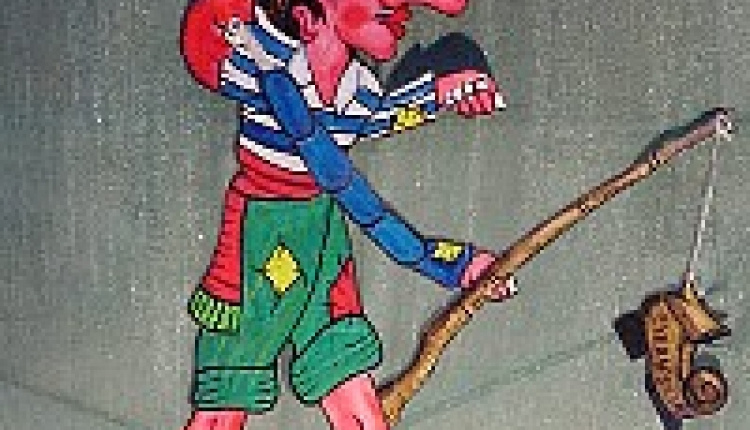 The Haridimos Shadow Puppet Museum in Athens, is a museum that keeps an important part of Greek cultural history alive. Karagiozis Shadow Puppet Shows were both pre-television era entertainment, and a way for Greeks to subtly poke fun at the ruling Ottoman empire. Anyone from the UK will instantly think of Punch and Judy.


Shadow puppet shows playes a hugely important role for Greeks during the years of Ottoman rule. They were a way to poke fun at the Ottoman empire, pass on information, recount history and much more. The main character in these shows was Karagiozis. He is depicted as having a large nose, a humped-back and one arm longer than the other. His character was someone who always tried to outwit society, but his attempts normally ended in comical disaster. This provided the perfect opportunity to create stories around current affairs and the social situation under the Ottomans. Social and political satire at its finest!


Visitors to the Haridimos Shadow Puppet Museum will notice almost immediately that it is not well signed, as in there is no English signage - this includes the exhibits inside. It is tucked away to the left hand side of the Melina Mercouri Cultual Centre.


General Information

The Haridimos Shadow Puppet Museum in Athens is located in the Melina Mercouri Cultural Centre, 66 Iraklidon & Thessalonikis sts, Thissio.


The closest metro station is at Thissio. Entrance is free.


The general opening hours are 09.00 until 14.00 and 17.00 until 21.00 everyday except Mondays and Sundays. You may wish to call them on 210 3452150, 210 3414466 if you want to make sure they are open when you wish to visit