Unique Easter Customs Around Greece
by XpatAthens
Tuesday, 19 April 2022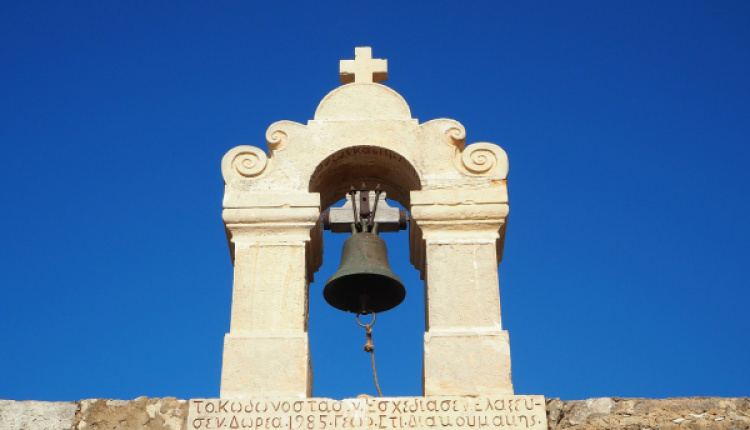 Easter is the most important and, without a doubt, the most revered celebration in Orthodox Christianity. In experiencing this intense religious event, Orthodox Christians everywhere, and Greeks especially, do not limit themselves to the celebrations that take place in the church or at home.
Throughout the entire
Holy Week
, there are a plethora of events held all over Greece, from the islands to the mainland.
From Serres To Crete


One of the most interesting traditions kick-starting Greek Easter takes place in northern Greece, in the
Serres, Imathia, and Kozani regions,
and begins on Lazarus Saturday. The kaladismata connects the raising of Lazarus with the resurrection of Christ a week later. Girls, dressed in the area's traditional costumes and holding effigies of Lazarus, go from house to house singing carols and accepting gifts, which they put in their baskets.
If your travel plans bring you to
Tinos
, be sure to accept the lemon leaves that are offered around everywhere you go; they are thought to bring good luck to men, and a good husband to women.
A very special Easter tradition, the "vourna", takes place in the village of
Aghios Isidoros on Rhodes
. Only those who are unmarried can participate, and they need to follow a series of rules and regulations. The ritual begins on Holy Saturday and finishes on Easter Monday, with offenders being punished by dunking in a "vourna" (a trough filled with water) with their clothes on.
If you find yourselves in
Morfovouni in Karditsa
on Easter Sunday, you'll have the chance to see the "Diplo Horo" ("Double Dance"): the priest leads the circle, followed by two double rows of dancers, one of girls and one of boys, as an expression of jubilation for the Resurrection of the Lord.
In the
Voukolies area of Hania in western Crete
, a livestock fair is the main event on Good Friday. In the past, this event also served as the occasion for arranging marriages – different customs for different times.
At
Ierissos in Halkidiki
, they connect the joy of the Resurrection with an event that has left its indelible mark on this place: the massacre of 400 people by the Ottomans in 1821. They honor their memory on Holy Tuesday with a dance called the "kagelefto" – the line of dancers starts off with just the elderly locals, but soon everyone joins a line of celebrants that stretches hundreds and hundreds of meters.
To read this article in full, please visit:
Greece-is.com