3 Old-School Kafeneia In Athens
by XpatAthens
Thursday, 10 February 2022
Traditional cafes or kafeneia have been an essential part of Greek living since the 1830s. What many people don't understand is that kafeneia are not just shops serving greek coffee; during difficult times they served as a meeting point, a place to exchange opinions and ideas, a place to talk about your problems, a home away from home always there to welcome you.


Although many of these old-school cafes didn't manage to survive the cappuccino culture, you can still see kafeneia here or there. Almost every neighborhood has its own where men spend endless hours talking politics or playing backgammon.


Here are 3 of our favorite kafeneia in Athens to embark on a journey through time and discover what Athens was like in the good old days.


I Oraia Ellas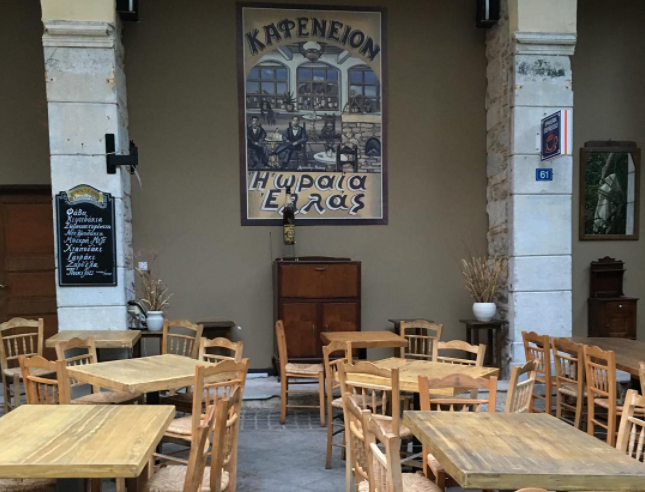 @kokenmetelefteria

Operating since 1839, this is more like a museum than a cafe. I Oraia Ellas is intertwined with the political and cultural life of the country and has experienced days of glory in the past century. Walk up the marble stairs and find yourself browsing through old lithographs, engravings, paintings, and rare historical documents. Here, delicious greek coffee is accompanied by mouth-watering spoon sweets. You can also enjoy a glass of ouzo or tsipouro and during spring and summer don't miss the so-called "liqueur of love".
Location:
Mitropoleos 59, Monastiraki
Telephone:
2103216850
Svoura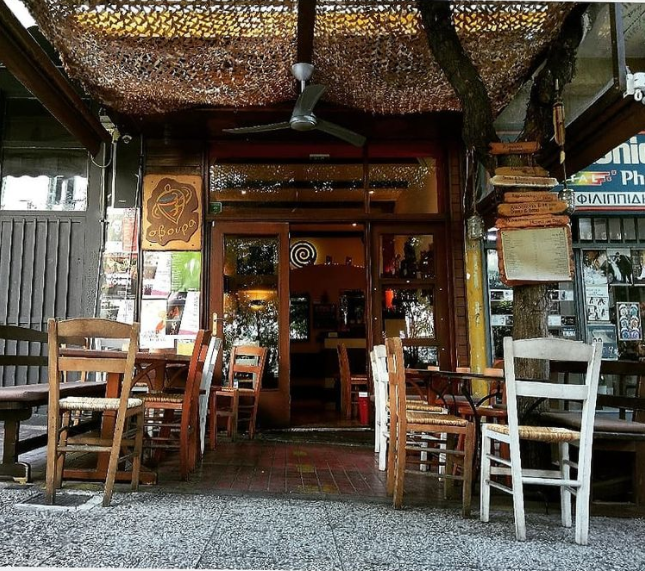 @svoura_athens

Located in the hip neighborhood of Koukaki, Svoura has it all. It serves strong Greek coffee and a delicious breakfast with omelets and bruschettas in the morning, while in the afternoon, you can choose from a wide variety of local delicacies, traditionally accompanied by tsipouro, ouzo, or raki. There are many Greek recipes from all over the country, homemade with authentic Greek products. One of the best sellers is undoubtedly the stuffed potato - you can't miss it!

Location:
Drakou 8, Athina
Telephone:
21 0922 0919
Kafeneion 111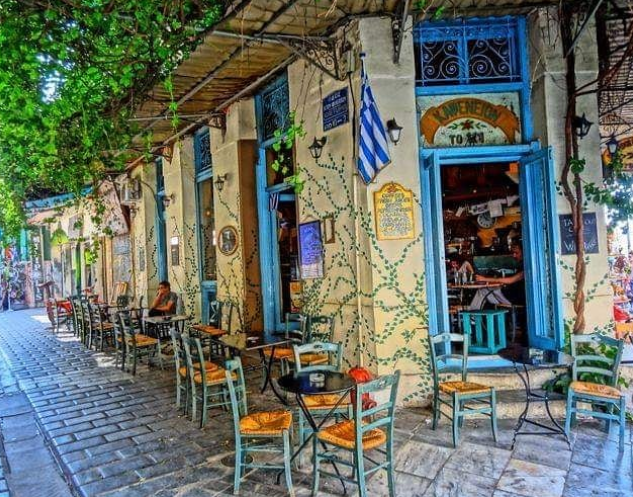 @kafeneion111

In Monastiraki, in a 1918 building, you will find Kafeneion 111, an amiably scenic cafe retaining its traditional character for more than a century. Its vibrant colors, eccentric decor, and impromptu performances by young and old musicians give out some serious bohemian vibes, adding even more to its overall charm. It is a nice spot to hang out any time of the day or night, nosh on tasty bites, and enjoy a few drinks!
Location: Ermou 111, Athina
Telephone: 21 0323 7967