Martis-A Greek Tradition To Welcome Spring
by XpatAthens
Monday, 01 March 2021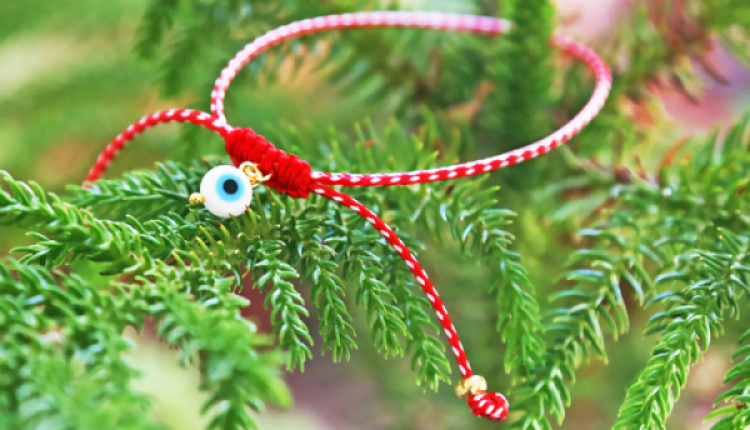 The ancient tradition of Martis, which means March in Greek, is a way to usher from winter to spring. According to this tradition, if you tie a red and white string around your wrist on March 1, it will protect your cheeks from burning in the sun. On the bracelet, the white thread represents purity, and the red thread represents the color of sun-kissed cheeks.

In some parts of Greece, the bracelets are taken off on the first sign of spring, when the first flowers begin to bloom or when the birds start returning from their winter migration. Then they are tied around a branch of a tree to help birds make their nests.

In other regions of Greece, they're thrown into the fire that is used to burn the floral first of May wreaths!
To make your own Martis bracelet, please visit:
akamatra.com