Hotels Dish Up The "Greek Breakfast" Menu
by XpatAthens
Wednesday, 20 July 2022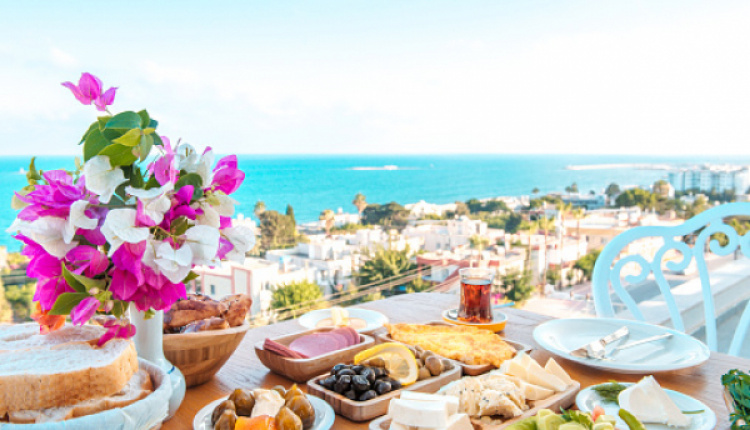 More than one in four hotels in Greece have embraced the "Greek Breakfast," an initiative connecting the tourism industry to the hospitality sector.
The Hellenic Chamber of Hotels (HCH) describes the new program's purpose in the following way: "to help connect the gastronomical wealth of the country with the Greek hotel guest experience.
"Greek Breakfast" promotes the regional culinary heritage of Greece in a program formulated to highlight local specialties and products. It is an innovative and highly-structured program requiring strict adherence to well-defined specifications by participating hotels to ensure quality and authenticity," writes the HCH.
Speaking to Greece Is, the HCH explained that participating hotels are required to serve specific ingredients or dishes that originate exclusively from – and thus represent – the region where a hotel is located. These ingredients/recipes are listed for every region of Greece by the HCH and their inclusion in the breakfast menu must be strictly adhered to, while there are also optional dishes/ingredients that can be added to a breakfast menu.
Apart from regional products and recipes, hotels around the country that are participating in the program must all include inherently Greek products in their menu, such as rusks, olive oil, olives, yogurt, honey, and fresh, locally-grown fruit as the basis of the "Greek Breakfast."
To read this article in full, please visit:
greece-is.com