Greek Wines To Try (And Buy) In Athens
by XpatAthens
Thursday, 10 December 2020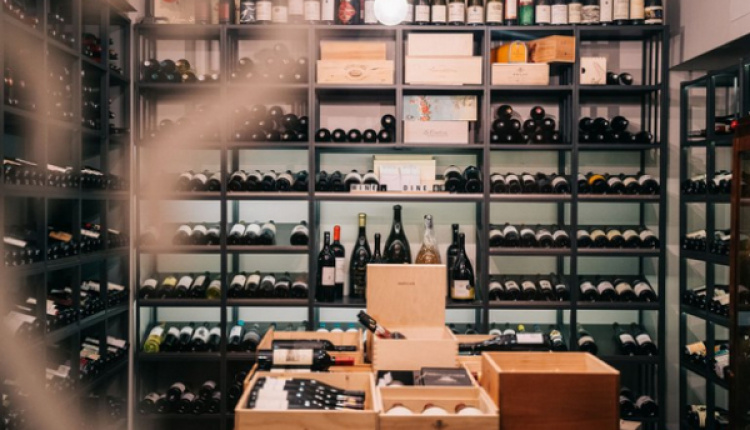 Wine writers abhor doing lists of "best" wines because this goes against the mystique we have so patiently built around the "nectar of the gods". And because lists are so reductive. Exploring wine is the essence of enjoying wine, say hard-core wine lovers. Nevertheless, this wine writer, who belongs to the "drink first, discuss later" school of wine thought has no objection to proposing a list of six wines that are exciting, quaffable and perfect examples of Greece's wine renaissance.
These suggestions are based on native Greek grape varietals. They are relatively easy to find and fairly representative of different wine styles and colours. If unavailable, a good sommelier in a restaurant or wine shop should be able to suggest close alternatives.
Sigalas Santorini
Santorini wines have attained the industry's holy grail: establishing a taste that is not only unique but ascribable to the wine's provenance―in this case, the volcanic soils of this strange Cycladic island. Thanks to their pronounced mineral taste, Santorini wines are the darlings of sommeliers and wine buffs the world over and have become the de facto wine ambassadors of Greece. Winemaker Paris Sigalas is an expert at making the Assyrtiko grape shine (and sing). Sigalas wines are always well-made, dependable and gracious. His textbook Santorini Assyrtiko is steely-dry yet fruity, mouth-filling and racy, a display of power without aggression. A white wine that generates awe.
Price: €23
Pairings: Pair an Assyrtko wine from Santorini with fish and seafood and you cannot go wrong.
Tear of the Pine Retsina, Kechris Winery
Retsina is a delicate subject in the world of Greek wine because so many people outside Greece identify local wines with pine-flavoured plonk, to the detriment of all the other good wines now being made. There aren't that many retsinas around and certainly not many exciting ones. Stelios Kechris is the retsina specialist and his Tear of the Pine, made from the Assyrtiko grape in northern Greece, is an astonishing example of a modern retsina that will blow you away. The Assyrtiko comes through nicely, blending in a weird way with the pine resin to create something very original. This dry white wine ages exceptionally well.
Price
: €16
Pairings: Traditional Greek meze such as fried courgettes, grilled octopus and taramosalata will thank you for pairing them with such a great comrade in arms. Enjoy—and let the wine snobs turn blue.

Gris de Nuit, Ktima Tselepos
This outstanding rosé wine is the new creation of Yiannis Tselepos, owner of a 12-acre estate in Arcadia, in the heart of the Peloponnese. This is where the indigenous Moschofilero grape flourishes, in the cold valley of Mantinia, which produces lively white wines. However, Moschofilero is a red grape variety whose slightly tainted rosé wines can also be called "gray", following a night's maceration of skins with juice. Intensely aromatic, bone-dry yet supple and creamy, this is an exemplary dry rosé in an Alsace-styled bottle for extra character.
Price
: €11
Pairings
: This wine is fantastic with food, especially fish and seafood, Asian cuisine, and fine hors d'oeuvres. Also great as an aperitif with no food at all.
For more great wines, and tips on what to look for when buying Greek wine,
visit: thisisathens.org
Photo by: Amalia Kovaiou
---
Whether you've just arrived in town – or have been here for years – Athens always has new secrets to share!
This is Athens
is the official guide to this captivating city of ancient energies and booming urban culture. Compiled by a team of specialist local writers, This is Athens brings you an authentic and intimate portrait of a living Athens beyond the guidebooks – along with daily curated listings of all the best events and great weekend inspiration all-year round. From must-know neighbourhoods and emerging art hubs, to gourmet hotspots, cool shopping and the buzziest bars, This is Athens will help you to get the most out of living in Athens!