4 Recipes To Boost Your Immune System
by XpatAthens
Monday, 23 March 2020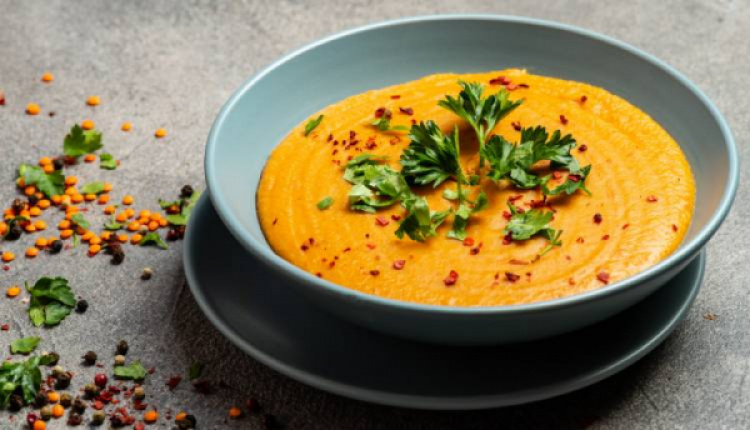 There's no better time to give your immune system a boost; with vitamin and nutrient-packed food that will help you stay healthy and strong!
These 4 recipes from BBC Good Food are easy, delicious, and super healthy. See below for detailed instuctions.



1. Coconut & Banana Smoothie
Serves:
1

Difficulty:
Easy

Ready in:
5 minutes
Ingredients
100g coconut yogurt

3 tbsp milk of your choice

½ tsp ground turmeric

3cm piece of fresh ginger peeled

1 small ripe banana

1 tsp honey

1 tbsp oats

juice of ½ a lemon
Method
Add the coconut yogurt and milk to a blender then add the turmeric and fresh ginger. Add the remaining ingredients and then blend until smooth. Add some ice if you prefer a colder drink.
2.Curried Squash, Lentil & Coconut Soup
Serves:
6

Difficulty:
Easy

Ready in:
35 minutes


Ingredients
1 tbsp olive oil

1 butternut squash, peeled, deseeded and diced

200g diced carrot

1 tbsp curry powder containing turmeric

100g red lentils

700ml low-sodium vegetable stock

1 can reduced-fat coconut milk

coriander and naan bread, to serve
Method
Heat the olive oil in a large pot, add the squash and carrots, sizzle for 1 minute, then add the curry powder and cook for 1 more minute. Add the lentils, vegetable stock, and coconut milk and stir. Bring to the boil, then turn the heat down and simmer for another 15-18 minutes.
Use a rod blender to blitz until smooth and creamy. Season with chopped coriander and serve with naan or fresh bread.
3. Broccoli Lemon Chicken With Cashews
Ingredients
1 tbsp sunflower oil

340g of chicken breast fillet cut into thick strips (goujons)

2 garlic cloves, sliced

200g tender stem broccoli stems halved if very long

200ml chicken stock

1 heaped tsp cornflour

1 tbsp clear honey or 2 tsp golden caster sugar

the zest of half a lemon

juice of a whole lemon

a large handful of roasted cashews
Method

Heat the oil in a large frying pan; add the chicken and fry for 3-4 minutes until golden. Remove the chicken from the pan and add the garlic and broccoli. Stir fry for about a minute, then cover and cook for 2 minutes more, until the broccoli is almost tender.
Mix together the stock, cornflour, and honey or sugar and then pour into the pan stirring until thickened. Add the chicken into the pan, then add the lemon zest and juice, and cashew nuts. Serve straight away with basmati rice or noodles.
4. Zesty Salmon With Roasted Beets & Spinach
Ready in:
1 hour and 10 minutes
4 small fresh beetroots, about 200g

1½ tbsp rapeseed oil

1 tsp coriander seeds, lightly crushed

2 skinless salmon or trout fillets

2½ small oranges, plus the zest of 1 and juice of half

3 tbsp pumpkin seeds

1 garlic clove

1 red onion, finely chopped

4 handfuls baby spinach leaves

1 avocado, thickly sliced
Method
Heat oven to 180C, 160C fan. Trim the stems of the beetroot and reserve the tender leaves for the salad. Cut the beetroots into quarters, toss with 1/2 tbsp oil, the coriander seeds, and some salt and pepper. Place on a large sheet of foil and wrap up like a parcel. Bake for 45 minutes or until the beetroots are tender, then top with the salmon fillets, scatter half the orange zest, and put back into the oven for 15 minutes.
In the meantime, cut the peel and pith from 2 oranges and then cut out the segments with a paring knife. Work over a bowl to catch the juices. Finely grate the garlic and stir into the orange juice and remaining oil and season to make the dressing.
Remove the parcel from the oven and carefully lift off the fish. Place the beetroots into a bowl with the red onion, remaining orange zest, pumpkin seeds, and spinach leaves and toss. Gently add the orange segments, avocado, and beet leaves. Pile onto plates and top with the warm salmon; drizzle with the dressing and serve warm.


To find these and even more immune friendly recipes, please visit:
BBC Good Food