3 Walnut-Honey Recipes You'll Fall For
by XpatAthens
Monday, 10 February 2020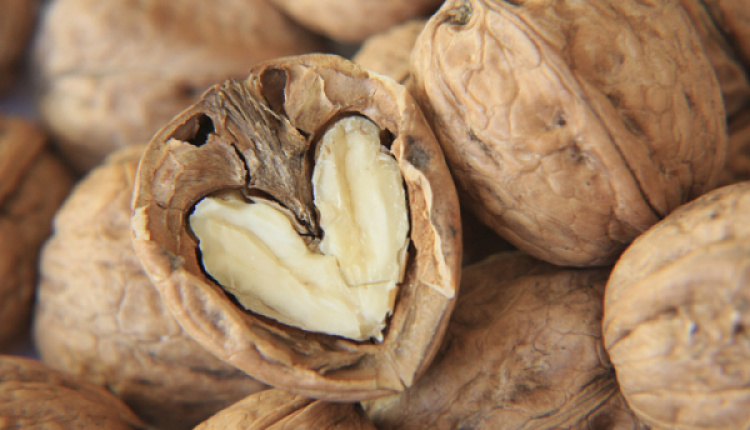 Even though Valentine's Day is one of the most romantic times of the year, it can also be an incredibly stressful one as well. Those of us looking to make a perfect evening, or day, for that certain special someone, have millions of things to think about. From the colours of the roses to the scents of the many candles that will light our houses—we try to plan everything. And while the final results are usually incredibly beautiful and romantic, they tend to leave us drained by the end of the day.
This is especially true for those of us preparing food for our significant others. Not only do we have to stress about finding the perfect meal, but we also have to worry about making it. Thankfully, we've found a delicious three-course menu that won't only be easy for you to make, but it will also give you the energy to enjoy the post-dinner celebrations! The secret to this menu's energy boost is the combination of walnuts and honey.
Did you know that the walnut-honey combination is one of the most potent aphrodisiacs? In fact, it's so potent that, even to this day, Greek parents will welcome their children and their significant others with bowls of walnuts covered in Greek honey. This sweet and natural treat is also usually accompanied with the ever-so-subtle saying "Hungry bears don't dance," literally meaning that lovemaking needs sustenance. So, how will walnuts and honey keep you dancing this Valentine's evening, you ask?

Well, this combination of ingredients hasn't only been used in thousands of years of Greek cooking, but it is also rich in vitamins that give both men and women energy. For men, though, walnuts contain vitamins, like Zinc, that contribute to their production of testosterone and overall sexual health. Women, on the other, benefit from minerals in Greek honey that help with the production of estrogen, which is necessary for stimulating the female libido.
Now, surely you can't serve a bowl of walnuts with honey after all the flowers and candles! So, we suggest that devise an entire meal using the walnut-honey combination. Consider starting off with a simple salad with walnuts and honey. Then, move on to a chicken breast stuffed with walnuts and bulgur and served with honey-glazed carrots. For dessert—or breakfast, depending on how the night goes—maybe try baking some simple walnut-honey baklava muffins.
These may sound complicated, but don't worry! The recipes are simple and quick. Also, you most definitely don't have to make all three courses. You can always just make one to accompany your other food ideas!
Ingredients
Salad With Walnuts And Honey
For the Salad:
8-12 halves of walnuts
½ tsp of salt
1 tsp of sugar
6 cups of trimmed arugula
1 ripe persimmon that must be sliced or spooned
4 ounces of Greek feta cheese
For the dressing:
1 tbsp of Greek honey
5 tbsp of extra-virgin Greek olive oil
2 tbsp of balsamic vinegar
2 tsp of mustard
A pinch of pepper
Chicken Breast With A Walnut-Bulgur Stuffing And Honey-Glazed Carrots
4 tbsp of walnuts
1 tsp of Greek honey
½ cup of bulgur
½ cup of water
1 garlic clove
½ cup of chopped mint leaves
1/3 cup of chopped parley
2 tbsp of raisins
4 chopped dried Greek figs
2 tbsp of grated Parmesan, or Kefalograviera
4 chicken breasts
1 large carrot
1 onion
3 tbsp of fresh orange juice
1 tbsp of balsamic vinegar (preferably made from figs)
Walnut-Honey Baklava Muffins
For the filling:
2/3 cup of chopped walnuts
2/3 cup of chopped pistachios
½ cup of brown sugar
1 ½ tsp of cinnamon
½ tsp of ground cloves
1 tsp of grated orange
2 tbsp of melted butter
A touch of pepper
A touch of nutmeg
For the muffins:
1 ¾ cup of flour
2 tsp baking powder
½ tsp baking soda
½ cup of granulated sugar
1 large egg
3 tbsp. of extra-virgin Greek olive oil
2/3 cup of Greek yoghurt
75 ml of milk
125 ml of Greek honey for the topping
To see the full recipe and preparation instructions, please visit:
Diane Kochilas