Fanouropita – A Cake For Finding Lost Things
by XpatAthens
Sunday, 02 February 2020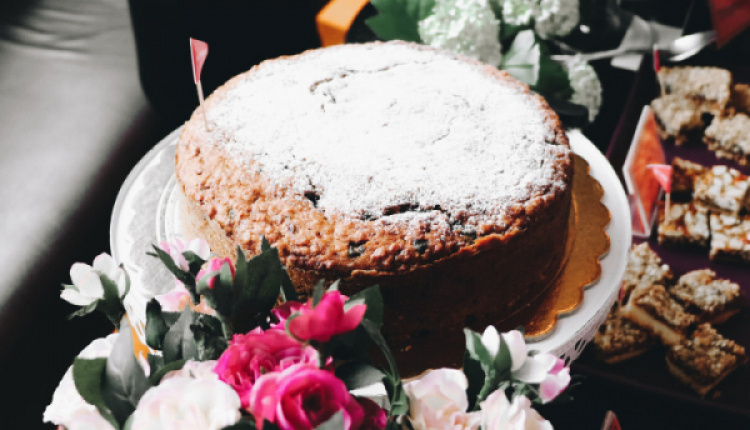 Have you ever lost something and would try almost anything to get it back? Well, maybe try making a Fanouropita! This spicy cake is traditionally baked in Greece to honor St. Fanourios, the patron saint of revelation, between the 26th and 27th of August. Many Greeks, however, also regularly bake a Fanouropita in the hopes that the saint of revelation will help them find their lost belongings. In fact, the cake's name also reveals its supposed object-finding powers: it was named after St. Fanourios, whose name originates from the Greek word "fanerono," which means "I reveal." So, Fanouropita quite literally means, "a pita that reveals."
Even if you don't believe in the Fanouropita's power, or have an app to help you find lost items, the cake is still worth making! This quick, easy-to-make, and versatile cake is perfect for the Lenten season, and can easily be made vegan—all you have to do is replace the honey with sugar and add tahini.
Just a word of caution, though. While the main ingredients for the cake are walnuts, a dried fruit of your preference (we suggest raisins here), cinnamon, oil, sugar, and flour, it is said that all the ingredients must add up to an odd number (e.g. 7, 9, 11, 13, and so on). The recipe at the bottom has 11 ingredients without the icing sugar. If you chose to include the icing sugar, which we suggest you do, consider adding a second type of dried fruit to make the number of ingredients odd again.
Hopefully, this cake will help you find what you are searching for... And if it doesn't—at least you got a tasty treat out of the experience!

Yield: 1 cake (25cm)
Difficulty: Intermediate
Cooks in: 1 hour and 20 minutes

Ingredients
450g of flower
260g of sugar
1 cup of olive oil
1 cup and 2 tbsp of orange juice
100g of walnuts
90g of raisins
4g of powdered cinnamon
1 tsp of powdered cloves
20g of baking powder
1 tsp of salt
1 tbsp of red wine vinegar
Icing sugar for dusting (optional)
To find out important tips on how to prepare a Fanouropita, please visit:
Kopiaste