Greek Superfoods
by XpatAthens
Tuesday, 18 December 2018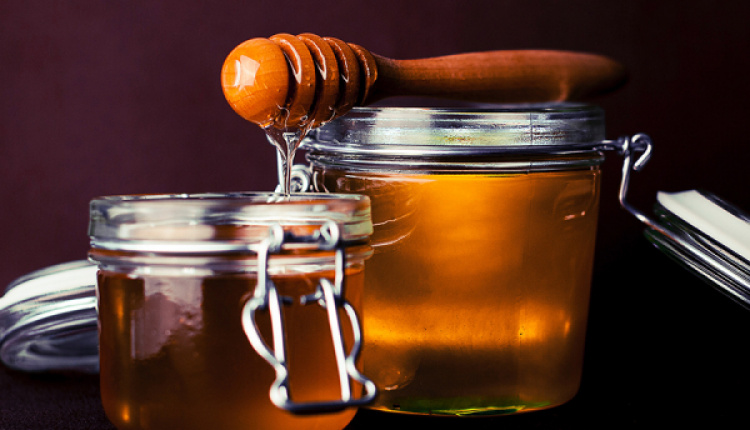 Greece is known for its healthy diet, with some everyday staples dating back to ancient times. From honey to mastic gum,
Greece Is
gives us all the details about the best Greek superfoods and how they are used today!
Messolongi Avgotaracho
Among the most flavorful Greek superfoods, Avgotaracho (bottarga) is also referred to as the "Greek Caviar". Avgotaracho is made from cured grey mullet (kefalos, in Greek) fish roe which is encased in a coat of natural beeswax, which lets it to keep for several months. Avgotaracho is a protected designation of origin (PDO) product, and is produced in Kleisova and Bouka, the lagoons of the Messolongi-Etoliko area.
Avgotaracho contains great amounts of omega-3 fatty acids, protein, iron, calcium, selenium, and zinc and has been considered a fine delicacy since the ancient times.
Sage
Its official botanical name is in fact Salvia officinalis, which is partly derived from the Latin verb salvare, meaning "save," and alludes to its therapeutic properties. The ancient Greeks used its fresh leaves to treat wounds and snake bites, and as a drink to enhance female fertility. As a beverage, sage-infused "Greek tea," as the French call it, or "Greek sprout" for the Chinese, remains popular to this day, either on its own or combined with other aromatic herbs.
Honey
Greece has a beekeeping heritage that goes back thousands of years, in fact excavations at Phaistos revealed ceramic beehives dating back to the Minoan era. Containing more than 180 nutrients, honey is a food of high nutritional value let alone delicious taste; it is a great source of carbohydrates, antioxidants, B-complex vitamins, trace elements and minerals which contribute to everything from bone strength to a healthy metabolism.

Due to the great biodiversity of Greece–1,300 endemic plants and an exceptional variety of flowers, herbs and trees– Greek honey is exquisite in flavour, aroma and density and is considered among the best in the world.
Anthotyro Cheese
According to mythology, the art of cheese-making was gifted to Greeks by the Olympian gods through Aristeas, son of Apollo. There are references to cheese products in the writings of Aristotle and in the comedies of Aristophanes, while Homer famously referred to them in the Odyssey as well.

Soft, white, and rind-less, anthotyro is made in most Greek regions with whey and sheep's or goat's milk, or a combination of the two. Anthotyro cheese is lightly salted and combines a delicious flavor with high nutritional value, providing the same nutrients as other dairy products but with less fat, and just 200 calories/100g.
To read this article in full, please visit:
Greece Is