Greek Traditional Products
by XpatAthens
Thursday, 19 November 2015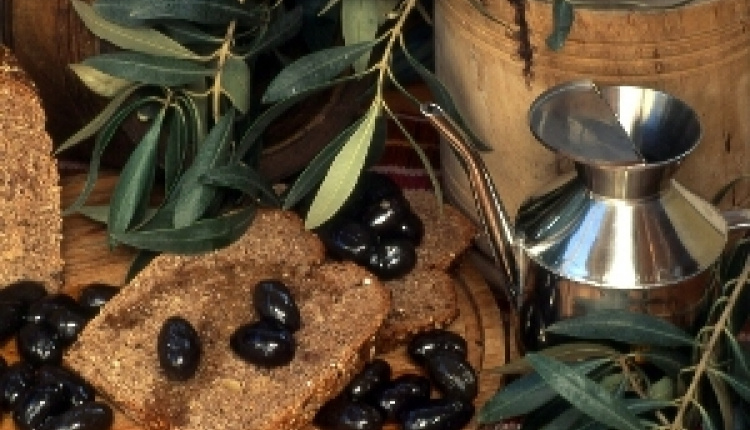 Traditional Greek cuisine is based on the pure products from Greek Mother Nature to form a balanced nutritional model that can ensure a better quality of life and physical health. Products with unique quality and unsurpassable nutritional values include; olive and extra virgin olive oil, dairy products, honey, ouzo, fish, juices, water, nuts, wines, mastic from Chios, crocus from Kozani and much more These products have blended together and created a noble cuisine rich in nutritional ingredients, which can satisfy the high gusatory and nutritional needs of modern man.


Let's take a look at some of the highly regarded Greek products:


Olive Oil
As the basis of every recipe found in traditional cuisine, olive oil plays a dominant role in Greek nutritional habits. Greek olive oil is known worldwide for its purity, exceptional taste and high nutritional value. You will find it everywhere - in glass or plastic containers with the words "visrgin" and "extra virgin" printed on them.


Cheese
You will find unique
cheeses
of exceptional quality in the market, and you should make the effort to try these cheeses, such as
kaseri
,
graviera
,
kefalotiri
,
myzithra
and
metsovone
. These cheeses vary according to their origin, taste and name. Some of these cheeses are found throughout the country, while others are locally produced for local consumption. The most famous is of course Greek feta cheese. This is a white semi-soft, heavily salted cheese which is the basic ingredient for the Greek or Horiatiko salad, but it is also used in many other recipes.
Wine
Greece is not only the birthplace of Dionysus (God of Wine), but also the birthplace of wine making. This wine came from the islands of Chios and Thassos and was famous throughout the Ancient world. Historical and social reasons, as well as various natural disasters, were the main reasons why the art of wine making was neglected from the middle of the 19th century up tot he beginning of the 60's. Greek winds are produced from a variety of grapes, many of which are unknown to Western wine lovers.