The Kypseli Neighborhood: A Queen Of Reinvention
by XpatAthens
Wednesday, 14 September 2022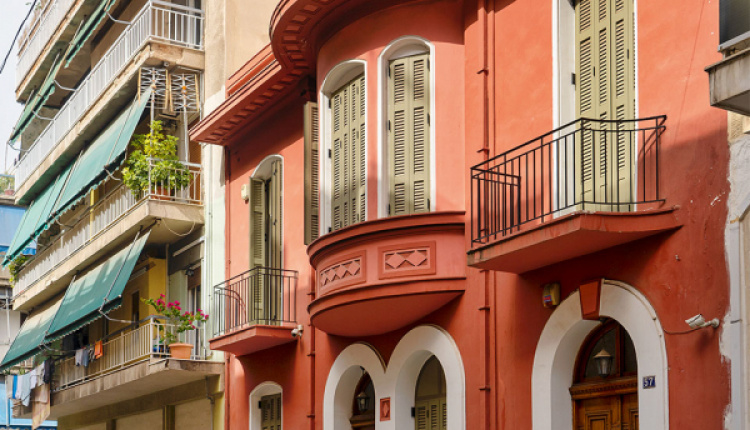 This central Athens neighborhood's fortunes have risen and fallen over the decades. Today, Kypseli is enjoying a thrilling period of new openings, new events, new people, and new energy, making it – once again – the trendiest and most exciting neighborhood in Athens.
Kypseli means "beehive" in Greek and that's a great metaphor for this area that always throngs with activity. It's one of the most densely populated urban areas in Europe – and you can feel it. The old apartment blocks stand close together and certain streets can provoke a sense of claustrophobia that sometimes detracts from the spectacular, historic architecture that abounds. The upside is that, while they might be a little cramped for space, the worker bees of Kypseli are constantly working hard on creative projects, chic eateries, and cool galleries, which all come together to form a vibrant honeycomb of cultural life.
Kypseli is one of the oldest neighborhoods in Athens, but it only started to take on its present form in 1937 when architect Vasilios Tsagris began transforming a stream called Levidi into a long stretch of gardens with trees, water fountains, play areas and statues, including a much-loved dog statue which appeared in 1940. The now-pedestrianized Fokionos Negri Street became Kypseli's central thoroughfare, as a middle-class to upper-middle-class neighborhood grew around it between the 1930s and the 1970s, leaving a treasure trove of architectural gems, from art deco to Bauhaus and mid-century modernist.
It's still possible to relive the glory days of Kypseli's golden era, a time when international stars like Frank Sinatra would hang out on Fokionos Negri whenever they visited Athens. Catch a movie at Stella, a retro open-air cinema whose bright neon-pink lighting is a throwback to the neighborhood's glamorous, showbiz past. English-language films are screened without dubbing and the screen is surrounded by a mosaic of concrete balconies. After the film, head for a stiff cocktail at Au Revoir, a classic-with-a-Greek-twist drinking hole, run by the Papatheodorou family since 1958.
Diversity Dominates


Kypseli continues to attract people from around the world, with foreign-run shops and businesses abounding across the neighborhood and its multiculturalism extending to its food options as well. Kypseli manages to hold all of its old and new residents together in peaceful coexistence: traditional Greek kafeneios, tavernas, and bars sit comfortably alongside authentic food and social spaces from around the world, while creative spirits are constantly adding splashes of cool to the mix. Taken together, Kypseli is more than just a hive of activity; it's a kaleidoscopic neighborhood of culture, cuisine, and creativity.
To read this article in full, please visit:
greece-is.com

Main image:
Dimitris Vlaikos