Some Of The Best Neighborhoods To Live In Athens
by XpatAthens
Tuesday, 28 March 2023
Athens is one of the main metropolises of the world, both historically and socially. It is a living museum so vibrantly full of people and life. If you're thinking about moving to Athens, it's a magical place that has something to offer to everyone!
Here are some of our favorite neighborhoods to live in Athens, from the ones close to the city center to the northern and southern suburbs. This amazing city has so many options to choose from.
Nea Smyrni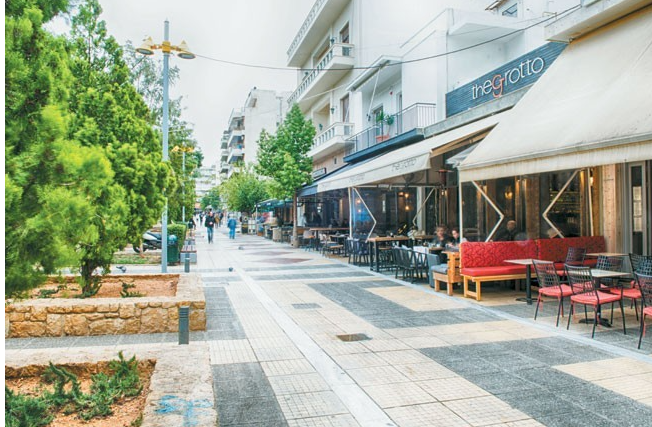 📍Nea Smyrni Square. Credit: neasmyrni.gr
Included on The Guardian's list of 10 of the best city neighborhoods in Europe, Nea Smyrni deserves to be on this list. Its convenient location between the center of Athens and the southern coastal suburbs is just one of its key highlights. It's also up high on the list of the most family-friendly neighborhoods of Athens. The heart of Nea Smyrni beats at the car-free central square packed with fountains, shops, restaurants, trendy cafes, and bars to suit all ages. Another thing we love about it it's the Nea Smyrni Grove, a green oasis featuring a jogging track, an outdoor gym, and a café.
Petralona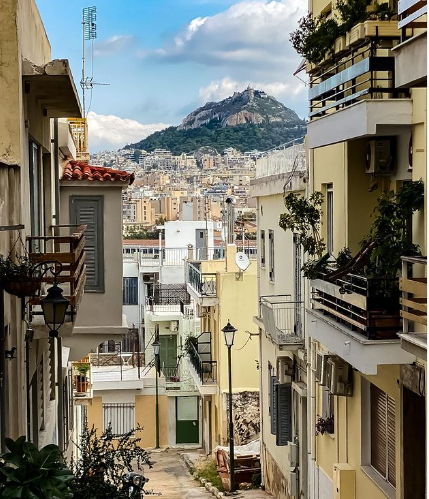 📍

Lycabettus View from Petralona. Credit: @n_koutsokostas

Set at the foot of the Philopappou Hill, between Thissio and Koukaki, Petralona is a neighborhood with a strong bohemian vibe, truly Athenian at heart. Split between Ano Petralona and Kato Petralona, the area has been enjoying a boost in popularity in recent years, especially among young people, who have invested all their creativity into making the neighborhood one of the coolest ones in Athens. This resulted in various alternative businesses popping up here and there, from old-style tsipouradika with a modern twist to socially conscious cafes, all adding to the distinctiveness of the area.
Voula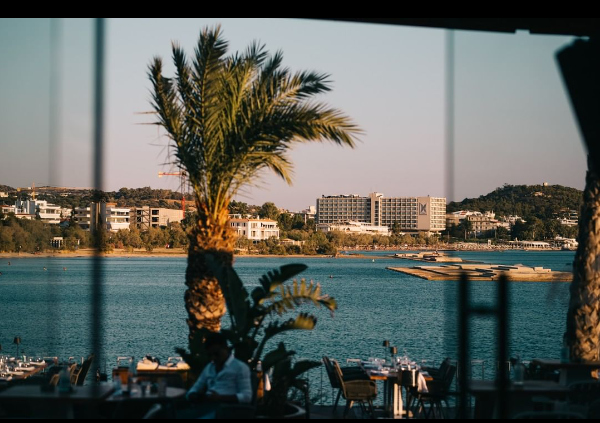 📍Riviera Coast, Voula. Credit: @riviera_coast

Part of our beloved Athenian Riviera, tucked between its more famous neighbors, Glyfada and Vouliagmeni, Voula is a coastal suburb that has it all. Apart from the pleasures of seaside living, such as enjoying scenic walks along the coast and visiting the beach, Voula also provides a feeling of rural peace, even though it's bustling with activity, especially in the summer. All the action is centered around Voula's high street, Vasileos Pavlou, where you will find the main square. Sprawled across the square and on the surrounding side streets, you will find numerous restaurants, bistros, bars, and cafes.
Kifisia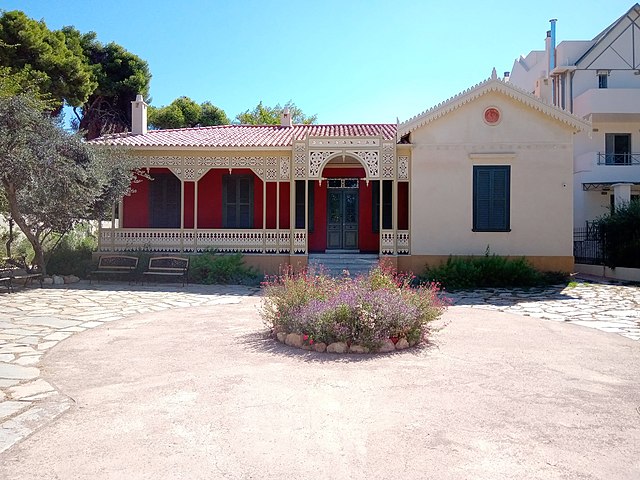 📍Pavlos Melas House, Kifisia. Credit: Vuan, Wikimedia Commons.
The queen of Athens' northern suburbs and one of the capital's oldest neighborhoods, Kifisia conveys an aura of elegance, old-world charm, and sophisticated splendor. A 30-minute train ride from downtown Kifisia with its tree-lined streets, picturesque parks, and groves, provides a refreshing alternative to the hustle and bustle of the center. One of the things that make Kifisia unique is its architecture. Neoclassical mansions standing along the quiet streets, horse-drawn carriages, upmarket boutiques, everything contributes to creating a sense of nostalgic romanticism.
Pangrati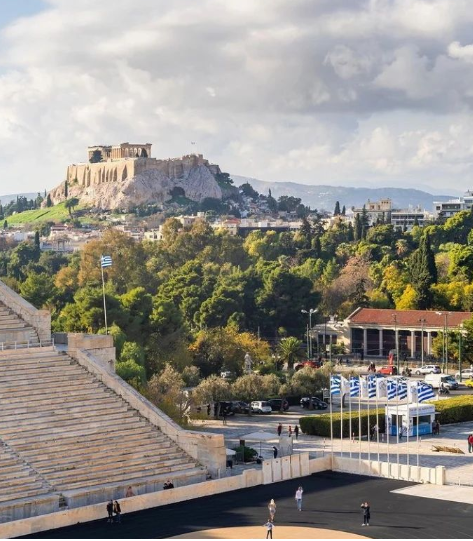 📍Panathenaic Stadium, Pangrati. Credit:@manoleas

Located a stroll through the National Gardens away from Athens' iconic Syntagma Square, Pangrati is a middle-class neighborhood turned into one of Athens' hippest areas due to an influx of young residents, still holding on to its family-friendly reputation, though. Pangrati is a flourishing hub of arts and culture teeming with museums, small boutiques, cafes, and cutting-edge restaurants scattered throughout the neighborhood's many vibrant squares. Pangrati is also home to the spectacular Panathenaic Stadium, one of the capital's main historic attractions and the only stadium in the world made entirely of marble!
Chalandri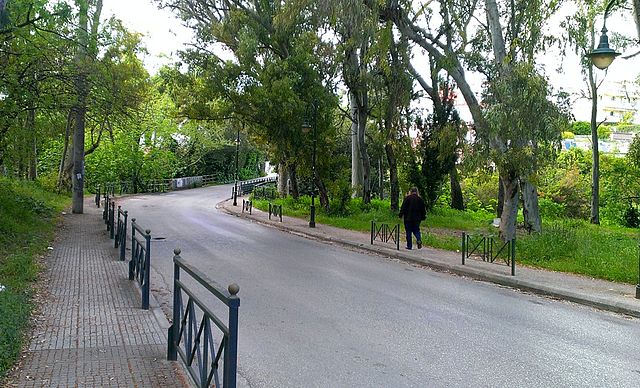 📍Polydrosou Street, Chalandri. Credit: Wikimedia Commons

A 20-minute metro ride from central Athens, the up-and-coming northern suburb of Chalandri is the perfect place to spend your Sundays with your friends or family. Its buzzing bar and café scene and the fact that it is one of the hottest shopping suburbs are only a few of all the things that make Chalandri stand out. Around the main square and the church of Aghios Nikolaos leafy pedestrian streets invite you to casually stroll through the neighborhood. Another plus is that Chalandri is located just beneath mount Penteli, allowing you to get your dose of fresh air in a jiffy!
Koukaki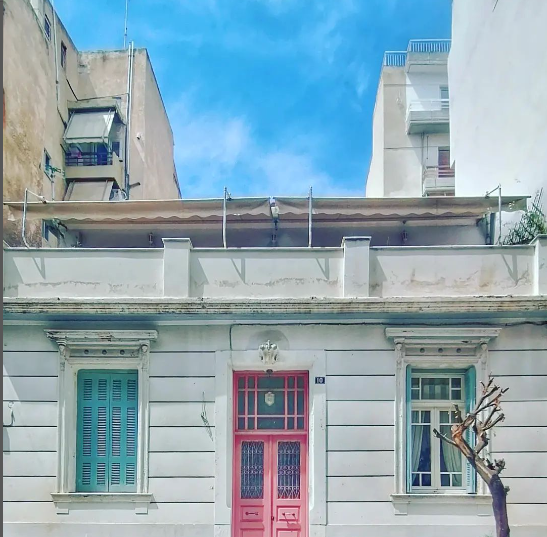 📍Street in Koukaki. Credit:@matinafou

Lying comfortably beneath the Acropolis, Koukaki is arguably considered one of the most eclectic and charming areas of Athens. It has plenty to offer, from art galleries to themed coffee shops and international eateries. In the pedestrian zone from Koukaki Square along Georgaki Olympiou Street, you will certainly feel a laidback atmosphere and an undeniable village feel hugging you. It's probably the overhanging trees that hid the concrete buildings, making you feel like you are in the countryside for a little while. Koukaki is also home to a variety of great museums, the most popular of them being the National Museum of Contemporary Art.