5 Amazing Spots To Enjoy Sunset In Athens
by XpatAthens
Monday, 27 June 2022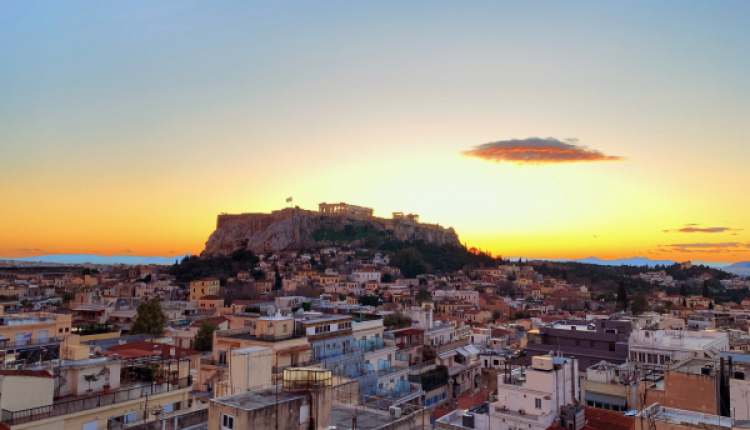 When thinking about summer in Greece, one of the first things that pop into your mind, except for the sandy beaches and turquoise waters, is the unsurpassed sunsets of the Greek islands. Indeed, sunsets in Greece are utterly romantic, blissful, and relaxing.
But, you probably don't know that you don't have to travel to a Greek island for a memorable golden hour experience. Sunsets in Athens are equally indescribable, unsurpassable, and unforgettable. Here's a list of 5 places in the Greek capital that every sunset chaser like us will fall in love with!
Areopagus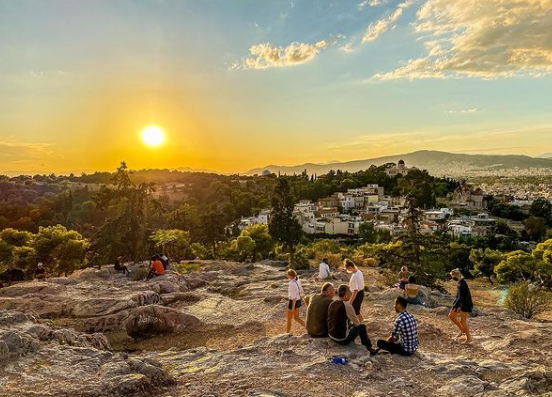 @iamsmark
Located northwest of the Acropolis, this prominent rock used to be the supreme court of ancient Athens. Today it is just as fascinating, providing panoramic views of the whole city. A beloved hangout spot for locals, there you will see groups of friends and couples chatting and taking in the spectacular vistas any time of the day (or night!).
Kastella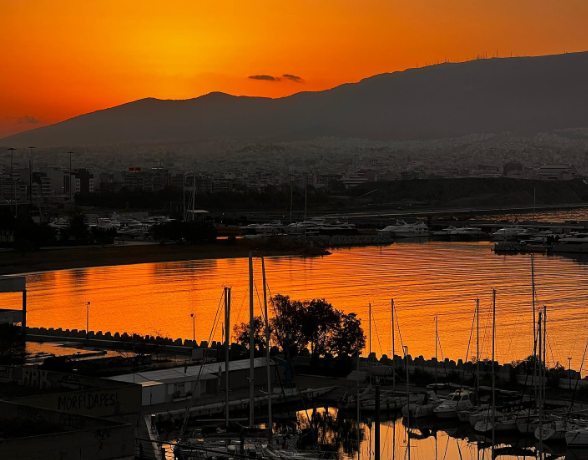 @3_k_0_t_s

Set on a hill overlooking the Port of Mikrolimano, Kastella is, without a doubt, the most picturesque district in Piraeus. As you make your way to the top of the hill, meandering through the narrow, scenic streets, you will encounter impressive neoclassical buildings, architectural gems, and the Veakeio Theatre, until you reach the church of Profitis Ilias where the views over the Saronic Gulf will leave you speechless.
Lycabettus Hill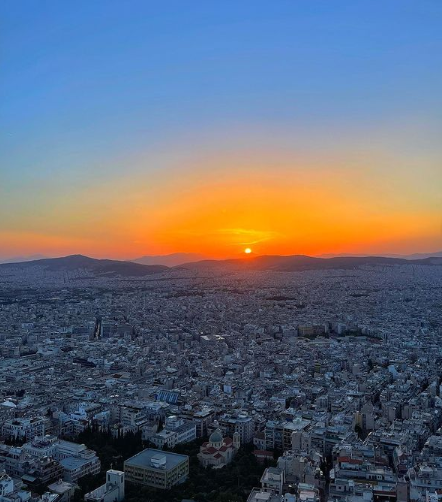 @chiara.zagli
Gracefully standing 277 meters above sea level, Lycabettus Hill is the highest point in Athens. You can get there by taxi, the funicular, or on foot, but, no matter what, the views from the top are rewarding. Go all the way up until you reach the Holy Church of Saint Isidore, a chapel of striking beauty, and enjoy the mesmerizing views of the islands of Salamina and Aegina.
Temple Of Poseidon At Sounio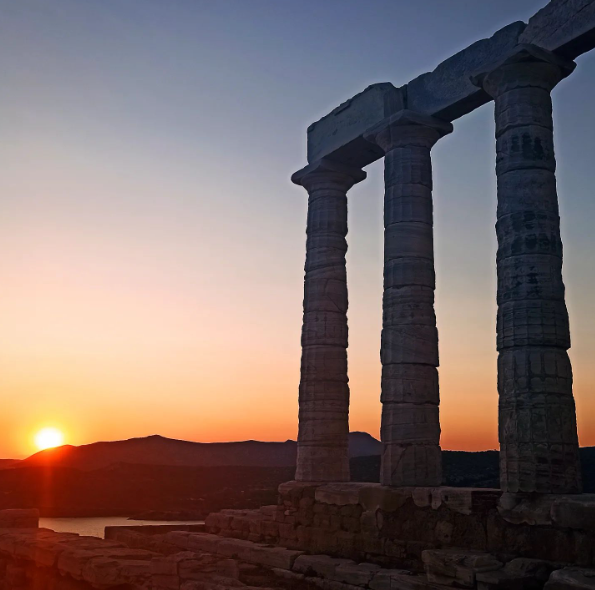 @Tibortokai

At the end of the Sounio Peninsula, at the southernmost point of Attica, lies the Temple of Poseidon, a site of worship of the sea god Poseidon, built during Athens' Golden Age. Today, it continues to enthrall visitors who, except for the bewitching views, can swim in crystalline waters while marveling at the marble-white columns of a 5th-century BC temple. A combination you can't miss!
Parthenon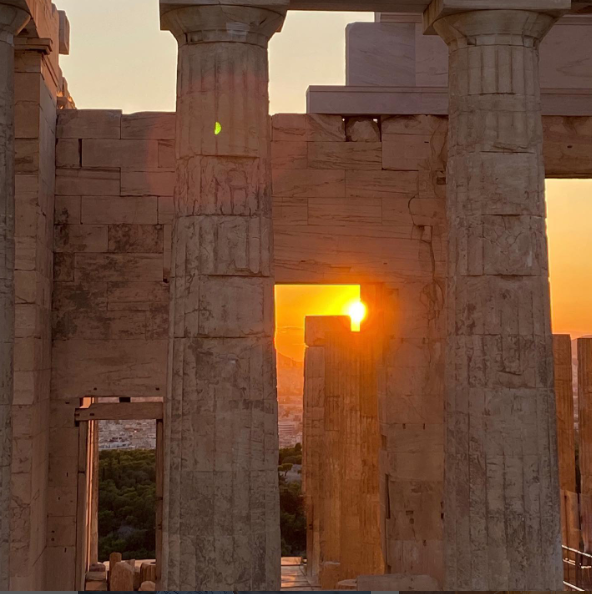 @manon_alzieu

Of course, a visit to Athens isn't complete until you go all the way up to the temple of Parthenon that dominates the hill of the Acropolis. Undeniably Athens' most famous historical landmark, a symbol of democracy, and a masterpiece of ancient architecture, Parthenon is the perfect place to enjoy the sunset, just like Athenians did 2.500 years ago!