A Local's Guide To Keramikos
by XpatAthens
Thursday, 01 October 2020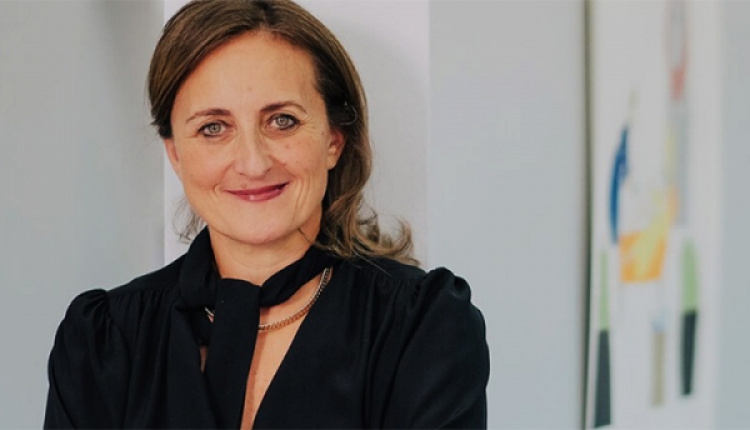 Fresh, edgy and arty, Keramikos is reinventing itself as the new gallery and gourmet quarter of Athens. Art influencer Rebecca Camhi paints a picture.
Rebecca Camhi moved to Keramikos in 2008, long before the gentrification of this gritty, graffiti-lined neighbourhood kicked in. She lives in a sky-blue townhouse that doubles as a gallery and design shop, selling one-of-a-kind ceramics, jewellery, kaftans and cushions. "The area is changing rapidly," says Camhi. "It's full of incredible abandoned buildings that are ripe for restoration." Slowly, these derelict houses and mid-century apartments are being converted into galleries, workshops, bars and restaurants, popping up among the Egyptian hookah bars, no-frills Cretan meze joints, and Chinese grocers. "Visiting artists love the area," says Camhi. "It's fresh and different, edgy, scruffy, and even a little seedy in parts, not so exposed to tourists. It's also one of the most diverse neighbourhoods in Athens, opening up an exciting new chapter in the city's history."
Galleries

Take a day to wander around the galleries in Keramikos. A couple of blocks from my gallery, The Breeder is a beautiful space designed by the architect Aris Zambikos and the shows are just as cool. Atopos CVC is a multi-disciplinary space in a neoclassical building and there's always lots going on there. The Municipal Art Gallery, once a silk factory, is home the city's modern art collection. Most galleries are closed Sunday and Monday and some spaces are only open by appointment, so check before you go.
Seychelles

I always take visitors to this restaurant and they always love it. In the summer, you can sit outside on Platia Avdi, a huge square that's the heart of the neighbourhood. Be patient; you may have a long wait for your food, but it will be worth it. They serve Greek dishes with a twist, including an amazing selection of Greek cheeses. Seychelles is open for lunch or dinner but do book ahead—it's packed even on a Monday night. You can always have a drink at Ble Papagalos, a café-bar across the square, while you're waiting for a table.
Address:
49 Keramikou, Keramikos, 104 36
Telephone:
211 1834789
Tamarind

After a week of feta and grilled fish, you might be in the mood for something spicier. This cosy, unpretentious Thai place, run by the lovely Angela, has great atmosphere and service. The green curries are divine.
Address:
51 Keramikou, Keramikos, 104 36
Telephone:
210 5225945
Chorologie

This fantastic dance school is run by professional dancers and choreographers with international careers. You can take ballet, jazz and contemporary dance lessons with incredible views of the Parthenon from the studio. If you're into dance, also check out the Arroyo Nuevo flamenco school nearby, a beautiful loft space in an old car-repair shop.
Address:
76 Peiraios, Keramikos, 104 35
Telephone:
210 5231060
Sto Vathos Kipos

If you're renting a place with a kitchen, stock up on organic produce at this cute, bright orange store run by two brothers, Loukas and Stefanos Skoulikaris. I do all my grocery shopping here. Look out for the organic loaves from Betty's Bread. The name of the shop means 'garden at the rear', and there really is a secret garden behind the shop. If you're into fresh, local produce, do check out the farmer's market every Tuesday.
Address:
99 Keramikou, Keramikos, 104 35
Telephone:
213 0235776
Latraac Skate Park

This skate bowl has a little café in the yard that does a really good Sunday brunch. You can eat poached eggs and pancakes while you watch the skaters showing off. This unique spot in Athens is the brainchild of architect Zachos Varfis, who designed Athens' first skate bowl using floor wood from an old building and site debris. Latraac frequently hosts DJ sets and you never know which famous skateboarder you'll find whirling on its track.
Address:
63-64 Leonidou, Keramikos, 104 35
Telephone:
213 0453377
---
This content was originally published on
This is Athens
Whether you've just arrived in town – or have been here for years – Athens always has new secrets to share!
This is Athens
is the official guide to this captivating city of ancient energies and booming urban culture. Compiled by a team of specialist local writers, This is Athens brings you an authentic and intimate portrait of a living Athens beyond the guidebooks – along with daily curated listings of all the best events and great weekend inspiration all-year round. From must-know neighbourhoods and emerging art hubs, to gourmet hotspots, cool shopping and the buzziest bars, This is Athens will help you to get the most out of living in Athens!