The Seaside Idyll Of The Athenian Riviera
by XpatAthens
Wednesday, 18 February 2015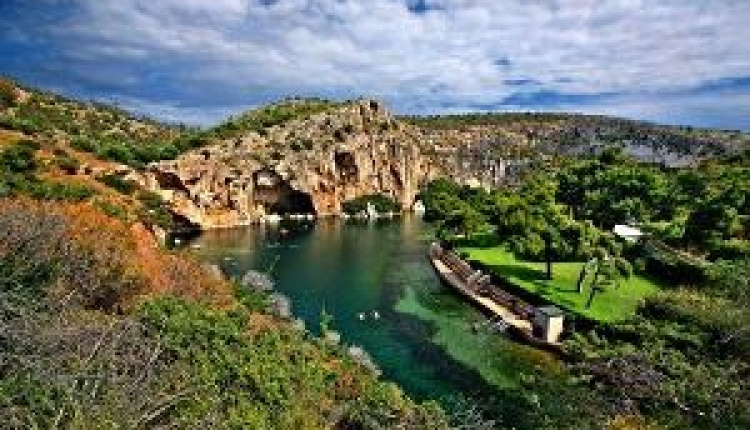 Wednesday evening, it's just before midnight and I'm in the Athens suburb of Glyfada. At Lemoni on Kyprou Street – the most popular of the new, post-crisis breed of taverna – there are few vacant tables. Out on the pavement, four tall pine trees are corseted in gold lights.
Lavender and sweet peas spill from planter boxes made from Artemis wine crates. Greek couples and groups are smoking, sipping cloudy ouzo over shared platters; there are families with young children busting curfews.
A hundred metres further down the road, at Soleto, cafe society is at full tilt. Cars are double-parked (a bit of a Hellenic habit) and the trees are lit up like it's Christmas as Athenians venerate the holy trinity of life: caffeine, cigarettes, mobile phone. It's a scene full of kefi, a Greek word that means joyful spirits.
Something has changed of late.Two years ago, every visit to Glyfada (25 minutes from the Acropolis) meant seeing a freshly abandoned shopfront; now, the tumbleweed feeling has gone and there's a tangible pulse of optimism in this cosmopolitan, seaside town, capital of the Athenian Riviera.
Few visitors to Greece realise that less than 10 miles south of the city centre – and still defined as Greater Athens – lies this photogenic stretch of mountains, mineral lakes, seaside resorts and sandy beaches with blue-flag certified clean waters. You won't find the "Athenian Riviera" on any Google map (yet); it's more of an idea. The words are local shorthand for the 35 miles of coastal road that connect the seaside retail hub of Glyfada to Cape Sounion and the ruins of the Temple of Poseidon on the Attica peninsula.

To read this article in full, please visit: theguardian.com
By Amanda Dardanis